Choosing an editor for your manuscript shouldn't leave you feeling as if you were clinging to a plank over a sea of unknown terrors. Even first-time authors with no connections can build a respectable short list of editorial contenders by examining basics like budget and background. From there, you're just a few steps away from finding an editor you click with, someone who understands your manuscript and style and will work hand in hand with you to put a professional polish on your manuscript.
Where to find editors
---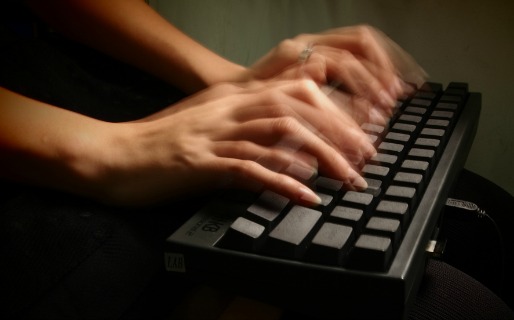 First-time authors often ask why they shouldn't simply run their book past a bevy of beta readers, a friend who's a freelance writer, or the retired English teacher who lives down the street. You could—but you wouldn't be getting the same depth of experience and editorial standards that you'd get from a full-time professional.
Your part-time helper might be a whiz at grammar and spelling, but professional editors spend every day immersed not only in the intricacies of language but also in style and usage trends, conventions and trends within genres, e-publishing processes and standards, book marketing and sales trends, evolving language use in fiction, typographical issues, and more. Someone who's not a professional editor won't even be aware of the things about editing they don't know.
To find a professional editor, look in places where full-time professionals list their services. These professional associations offer directories where you can search for someone who fits your needs and job boards where you can post a free listing for the type of editor you're looking for.
Other great resources include:
Another smart way to find good editors is by looking in books of the same genre as yours. Read the front and back matter in books by authors you respect, and visit their websites and blogs to see if you can spot the names of editors they seem happy to have worked with.
Personal referrals may be the best editor search method of all. Ask around in writing workshops and critique groups, and bend the power of Twitter, Facebook, and Google+ to find out who other authors have used.
Check professional credentials
---
To build your short list, look for editors with training and experience. Few professional certifications or training programs exist for editors, and standards vary widely. Some excellent editors may not have directly related training or backgrounds. So unless you have a personal recommendation, you'll want to use higher education, certifications, and experience to help you sniff out a baseline of qualifications.
Does the editor have a college degree in English, journalism, or a related field, or have they earned an editing certificate? Have they undertaken recent continuing education in their field?
Do they belong to any professional organizations? Do they hold any certifications, or have they attended conferences or continuing education courses from professional groups?
Are they active with professional discussion groups online to consult with other editors and keep up with current trends and issues?
Can you find a website or LinkedIn profile showing their qualifications? Are their listings professional, well written, and error-free?
The right kind of editing and editor
---
To choose the right editor, you have to know what kind of editing you need. Unfortunately, there's no definitive industry-wide standard for what different types of editing are called. What's copyediting to one editor might be line editing to another. The important thing is that your potential editor defines and specifies the services you'll receive. If your conversation with the editor doesn't include any details about exactly what you'll get, you'd probably be wise to continue your search elsewhere.
But won't an editor with experience working for a publishing house bring more to the table? You may be comparing apples to oranges. Freelance copyeditors who work with publishing houses edit under specific guidelines and constraints. They're almost guaranteed to be seasoned, top-notch copyeditors, but they may not have experience helping authors dig deeper via line editing or developmental editing. Look for editors who do what you need, not editors who do what a publishing house needs.
It's also important to know what types of editing and genres an editor specializes in. Most editors can do a respectable job with many types of projects. But your epic fantasy is probably better off in the hands of an editor who'll recognize when your one of your monsters encroaches on intellectual property from Dungeons & Dragons, and your middle-grade fiction could use an editor who can help you recognize what keeps a not-quite-dedicated reader turning pages. Ask prospective editors about their specialties and what they enjoy editing and reading themselves.
Set the right tone
---
Just as important as finding a professionally qualified editor is finding one you're comfortable working with. How can you make that alchemical connection with someone who gets you and your writing at an intuitive level?
Most author/editor relationships evolve and become more casual and friendly over time, but you can find ways to get a feel for an editor's working style before you commit. Your first clue is the tone of their website and emails, but those communications tend to be more formal in the early stages of a prospective business relationship, anyway.
My advice: Visit prospective editors' social media feeds. Twitter and Facebook can tell you a lot about a person's demeanor as well as their interests outside of business. Look for an editor who sounds like somebody you'd be comfortable chatting with over coffee—because that's what you'll end up doing virtually during the editing process.
Help editors screen you, too
---
You'll make short work of your short list if you tell prospective editors enough about your book that they can tell if the project will be a good fit from their perspective. Use your initial email to convey all the basics about your book.
Total word count (or page count, using the industry standard of 250 words per page
Genre and current competing titles you would expect your readers to be reading now
Revision status (How many drafts have you completed? Who else has read your manuscript—critique group members, beta readers, your mom …?)
The type of editing you are looking for (help with plot arc and characterization, polishing for flow and language, correction of grammar and spelling, and so on)
Your overall editing goals (to tighten the writing, to check mechanics, etc.)
Your overall publishing goals (to submit to an agent or major publishing house, to launch a self-publishing career, to share and preserve your family story, etc.)
Be clear about what you're hoping to gain from your edit. Are you looking for someone to take care of the details you don't want to handle? Are you hoping to take this opportunity to learn new writing techniques and take your writing to the next level? Either approach is okay, but you'll get the most mileage from your author-editor relationship if you know your goal and communicate it up front.
Get a sample edit
---
The single best way to determine if an editor is a good fit for you is to get a sample edit. If an editor you're interested in doesn't offer sample edits, figure out if you can glean enough information through testimonials, references, and other channels to set you at ease.
Know the business basics
---
Know what editing costs. The Editorial Freelancers Association rate chart offers a reliable take on current rates for independent professionals. You'll find much cheaper rates from editors at places like GoodReads—but remember, you get what you pay for. Make sure you're not hiring a glorified spellchecker.
Know what you're buying. Find out what's included in an editor's services. How many rounds of editing will they do? Do they integrate the changes into the document, or do you? Will there be a final cleanup pass? Will they help you with formatting? Will they create a style sheet?
Know how long editing takes. Most professional editors spend between four to six hours a day with eyes on your manuscript. Content editing averages one to five pages per hour (at the industry standard of 250 words per page), while light copyediting can breeze along as quickly as five to ten pages per hour. Some editors focus on one project at a time, and others prefer to keep a fresh eye by taking on overlapping edits. All of this takes time. If a potential editor tells you they can turn your manuscript around in a matter of days, it's probably smart to question how deeply they are actually working and what value you're actually getting from such a quick skim.
Get it in writing. Protect yourself with a contract or informal email letter of agreement outlining what services you'll receive, how much your edit will cost, when payments are due, and deadlines for sending and receiving the manuscript.
---
What does hiring the right editor look like from the author's perspective?
Jann Alexander tells how she connected with me:
Your book needs an editor. How do you find one?
---

Ready to hire an editor? That editor could be me! Email me at lisa@lisapoisso.com, and let's talk about how my editing could help your book.
Image: Adikos