Nothing makes an editor sadder than slogging through an edit on a manuscript that isn't ready yet. I don't want you to pay me for a service your manuscript isn't ready to receive. Really.
As exciting as it feels to move one step closer to publication, remember that there's a lot of work that needs to happen between the time you type "The End" and the time you gleefully email your manuscript file to your editor.
Revise, revise, revise.
---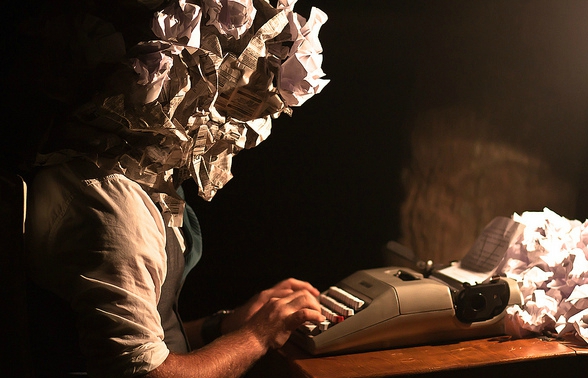 I like Chuck Wendig's advice on how to edit the unmerciful suck out of your story. Beware, lots of salty language ahead; if you prefer a more sober approach, try the Writer's Digest version instead.
You've worked hard to get to this point, so don't do yourself the disservice of skimming over your first draft to fix a few commas and calling it done. Most successful authors I work with go through a minimum of three to four drafts before they consider their manuscript ready for the eyes of others. If you're hoping to make money from your book, you'll want professional-quality results—and that's likely to mean even more revisions.
Get outside feedback.
---
Your editor should never be the first person to see your manuscript. Start out with your chosen alpha readers—your spouse, critique partner, or other trusted person you can rely on to read the whole thing and offer constructive feedback.
Then it's time to broaden the circle of readers. A good writers' critique group will rip holes in parts of your story you thought were ironclad. By all means, sleep on it to numb the pain, but then get up the next day and attack your revisions anew.
Call in some reliable beta readers (think "test readers") to give it a run-through. Avoid friends and family members, who may be tempted to tell you what they think you want to hear. Look for readers who read regularly in the genre and style of your book and will be interested in your manuscript in its own right.
Get ready for your edit.
---
Professional authors wouldn't dream of letting a manuscript out of their hands without making it as clean as they can get it. That means not skipping the grunt work. Run spellcheck, try a free tool like Grammarly, and take responsibility for fixing obvious errors.
The cleaner you make your manuscript now, the faster and less expensive your edit will be. Content and line editors are not proofreaders, and if you overwhelm your manuscript with sloppy errors and misspellings, you'll pull your editor's focus away from the high-level issues you're paying them to help you find.
Once you can see the end of the revision process ahead, educate yourself about how the editing process works. Choose and book your editor at least a couple of months in advance; most professional editors (including me) fill up two to three months in advance. I offer a system of deposits and scheduling that guarantees you a time slot with the flexibility to shift things as the time gets closer.

Ready to get some editing done? Take a look at the services I offer, and let's talk about how I can bring clarity to your manuscript.
Image: Drew Coffman