This post has been moved to a new permanent page. If you are not automatically redirected, please click here to visit the new page.
Once your book is edited, where can you turn for reliable advice on the next steps in the publishing process? My favorite publishing resources for authors include books and articles on querying agents, submitting to publishers, finding a great cover artist, self-publishing tasks and schedules, marketing and promoting your commercially published or self-published book, and more.
Because this is the foundation of the list I share with my own editing clients, I update this page regularly as I discover new favorites.
Professional-quality publishing
---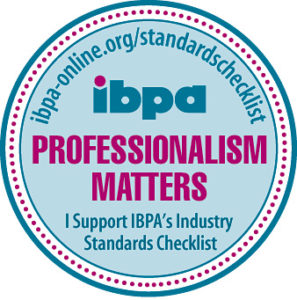 What publishing path is right for you and your book?
A Writer's Guide to Types of Publishing Companies Learn the difference between traditional publishing, vanity publishing, subsidy publishing, self-publishing, and indie publishing and more.
Should you self-publish or traditionally publish? A high-level view of the differences.
Indie Publishing Paths: What's Your Master Plan? Choose your publishing method based on your personal goals and measures for success.
Pros and Cons of Traditional Publishing Versus Self-Publishing All the details you wondered about, plus a few hard realities that may help you seal your decision.
Industry Standards Checklist for a Professionally Published Book Standards published in March 2017 by the Independent Book Publishers Association.
Queries and submissions
---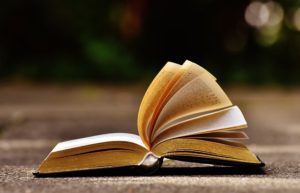 Professional presentation gets you in the door to agents and publishers.
Writer's Market 2017 The bible of where to sell your book.
Manuscript Wishlist Agents and acquiring editors list the kind of manuscripts they want to receive.
Query Shark Tricks and traps of writing and revising query letters so they actually work.
Loglines, Blurbs, and Synopses A great explanation of the parts and pieces of pitches.
Writing a Novel Synopsis Once you understand what a synopsis should accomplish, yours will be easier to write.
How to Write a Killer Synopsis Tune up your synopsis writing skills.
What not to say to a literary agent or publisher Gaffes and faux-pas to avoid.
Record-Keeping Made Easy: Download These 6 Free Writing Trackers Save time and keep track of what you've sent where.
Self-publishing
---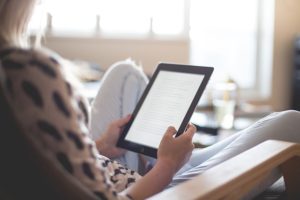 Take your story from manuscript to published e-book.
Understanding Crowdfunding as a Self-Publishing Option How crowdfunding can help you raise the seed money to fund self-publishing.
How to Publish an Ebook: Resources for Authors Superb, updated collection of resources for self-publishing.
The Mechanics of Self-Publishing Print Books Quick-read toolkit from the respected Louise Harnby that walks you through getting your book into print form.
Self-Publishing Checklist Exactly what it sounds like: everything you need to accomplish to self-publish your book.
Making a Production and Marketing Bible What to do to get your book noticed by readers and when to do it.
Make Your Back Matter Count Satisfied readers who've just finished your book want more—so give them something else to read or do.
Kindle Direct Publishing Publishing on Amazon—today's starting point for self-publishers.
Smashwords Another major e-publishing outlet.
Why You Need Both CreateSpace and IngramSpark The pros and cons of these print on demand services.
Top 50 Websites for Indie Authors More resources for self-publishers.
Indie Publishing Lessons I've Learned One author's experiences—with details.
Cover design
---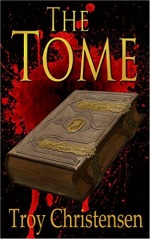 Readers will judge your book by its cover.
5 Steps to Great Cover Art You only get one chance to make a first impression.
Book Cover Design Resources Your book cover is the face you show the world; make sure yours is the one you want readers to see.
Book Cover Redesign If at first you don't succeed, redesign. Check out the inspiring before and after images.
Working With Cover and Interior Designers What you need help with, why, and how to get it.
Blurbs and retail page copy
---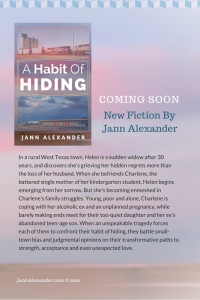 Write blurbs and description copy that make readers click Buy.
How to Write a Blurb This itty-bitty sales tool can be challenging to write. Here's how.
4 Critical Edits to Make to Your Book's Description Copy This is where e-book sales are clinched. Give readers the information they need to decide to buy your book.
How Writers Can Optimize Their Book's Description on Amazon Optimize your e-book's information to help the right readers connect with your book.
The Importance of Subcategories in Book Search Success Search algorithms don't work by magic; they bring up your book because you've correctly categorized it.
Marketing and promotion
---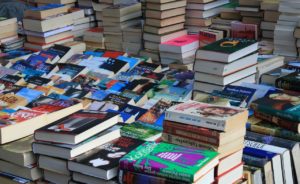 Market and promote your book so readers can find it.
The 15-Tab Book Marketing Master Spreadsheet Plan and execute a coordinated marketing campaign.
Publishing a Sequel: 8 Book Marketing Tips You Need to Know Got a series in you? Here's what you need to know before you even finish the first book.
Amazon Link Anatomy: What You Don't Know Might Be Killing Your Reviews Learn how to trim the crust off your book links—and why.
How to Get Your Book Distributed: What Self-Published Authors Need to Know It's not necessary to pay someone to distribute your book via online retailers.
Book Marketing Resources for Authors: The Best of 2016 A top-notch resource from publishing expert Jane Friedman.
7 Book Marketing Services to Question Should you pay for these services? Here's what to consider.
---

Ready to get some editing done? Take a look at the services I offer, and let's talk about how I can bring clarity to your manuscript.