You've poured your heart and soul into your manuscript, and you've taken it as far as you can on your own. Now it's time to widen the circle of your publishing team with a critique. Whether you're sending your manuscript to an agent or self-publishing the title yourself, professional-quality publishing means putting your work in the capable hands of outside readers and your editorial team.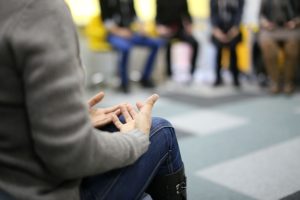 Critiques and workshopping represent the beginning of the evolution of your manuscript from a creative project of the heart to a commercially viable product. On the way to publication, your book may be read by alpha readers, critique partners or groups, beta readers, editors, and artists and may be evaluated by agents and acquiring editors.
Critiquing, then, is one of your earliest opportunities to expose yourself to constructive input and make changes based on reader feedback and the needs of the marketplace. Peer review opens the door to the kind of impartial feedback that helps you spot where the creative ideas in your head don't quite match the story you've put on the page. It helps you refine your story into a book readers will want to spend time and money on.
The advantages of critiques
---
Authors usually seek critiques after a first look from trusted alpha readers (usually a spouse or other close confidante trusted to provide forthright and supportive feedback). Once your alpha readers have reassured you that you're on the right track, peer feedback will help you identify and work through any major issues before you commit to professional editing.
Another advantage of seeking peer review: accountability. Critique partners or groups don't have endless time to share with you and your work. It's likely you'll need to have your material ready by a specific date. This is the first of the set of deadlines that will move your story steadily toward publication. Take advantage of this impetus to stop fretting over details and get moving.
Make peer review work for you
---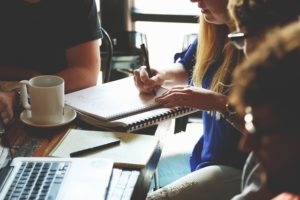 Giving and taking critiques requires an attitude of professionalism. Emotions and ego can turn well-meant suggestions into anger and tears. But learning how to give and take constructive criticism can be one of the best avenues for improving your writing skills. Prepare yourself with this sound advice on critiques from author Angela Ackerman.
New authors often fear other writers or editors will steal their ideas. The publication process presents plenty of things to stress over, but intellectual property theft isn't one of them. While the unique execution of your story is legally yours and yours alone, the idea itself cannot be copyrighted. It's your interpretation of the idea that's copyright—that's where you're covered.
As valuable as peer review can be to your editorial process, avoid getting stuck in a feedback loop. It's all too easy to fall into an endless cycle of feedback and tweaks. And critiques aren't valuable only for pinpointing problems. They can let you know when your story is hitting on all cylinders (or close to it) and it's time to push forward. Find the right critique partner or group, get input, implement what makes sense, and move on.
Find a critique partner or group
---
There's nothing like face-to-face discussion to shake loose new ways of looking at your writing. Look for partners or groups at nearby bookstores, colleges, and universities, and try MeetUp.com to help you find like-minded locals.
Social media is another gold mine for peer feedback and support. Search Facebook for writing and publishing groups. Follow authors, editors, agents, and publishers on Twitter. Not only might you come across exactly the resource you need, but you'll meet all sorts of people who can guide and advise you through the entire publication process.
Looking for more of a one-on-one critique relationship? This infographic tells you how to find the right critique partner.
Many authors have had good luck finding critique partners and groups on GoodReads. Beware of anyone charging money for critiques or other services; the skill and experience level of GoodReads advertisers tend to be on the low side. Vet their qualifications thoroughly before committing money.
One of your best options may be one of the many online writing resources and communities that exist. Some of these sites and groups charge fees to use, while others are free. Look for a critique resource that offers the degree of personal attention and interaction, specialization, and personality you're comfortable with.
Absolute Write
Agent Query Connect want ads
Critique.org Workshops
Critique Circle
Critique Partner Matchup
Critters Workshop
The Desk Drawer
Great Writing forums
How About We CP
Inked Voices
Internet Writing Workshop
Kingdom Writers
Ladies Who Critique
My Writers Circle
Mystery Writers Forum
Nathan Bransford Connect With a Critique Partner
The Next Big Writer
Online Writing Workshop for Science Fiction, Fantasy and Horror
Quantum Muse
Reddit's r/writing, r/writingcritiques, and subreddits for your genre
Romance Critters
Romance Writers of America Critique Partner Matchup
Scribophile
SFNovelist.com
Sub It Club on Facebook
Wattpad
WritersCafe.org
Writers Network
Writing.com
Writing to Publish
Several times a year on Twitter, look for matchups made on the #CPMatch hashtag.
The grain of salt
---
How do you know the feedback you're getting isn't all hot air? I tell my clients to build time into their production process for a checkpoint with me after they've consolidated their beta feedback. Writing partners and groups with more enthusiasm than knowledge about story structure and writing have been known to lead authors down the wrong path. Bad writing advice can encourage you to cement over bad writing, lazy plotting, and wandering point of view all in the name of "I liked it."
Writing groups are designed to provide feedback, not direction. Does that feedback make sense for your story? That's for you—hopefully, with the help of your editor—to work out.
Read more:
What kind of feedback are you getting?
Who should read your unpublished work?
Beware of Groupthink: Red flags to watch for in critique groups
What a critique group can and can't do for you
The four hidden dangers of writing groups
Editing: The next step
---
It's easy to fall into an endless cycle of consulting and workshopping and polishing your manuscript. Take the best suggestions from your critique partner or group and press onward. Once you see the end of the revision process in sight, it's time to find the right editor and schedule your edit.
Read more:
A Writing Group That Works Author Judy Fogarty talk about the ways to make sure your writing group is helping your writing, not ineffectually picking it to bits.
The quick and easy guide to beta readers
---

Not sure you're ready to commit to a professional edit? Try a more affordable flat-rate critique instead.