"Great advice from @LisaPoisso"—Jane Friedman
The first thing you'll discover when you're ready to hire an editor is just how many people offer editorial services. There are editors for your story and editors to catch your typos. There are editors who contract with publishing companies and editors who moonlight. What sort of editor do you need? How can you find the right editor for your manuscript and your budget?
Here's how to find and hire a qualified professional editor for your novel.
Do you really need a professional editor?
---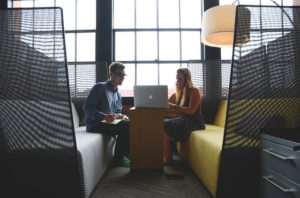 New authors sometimes ask why they can't simply have their book edited by a bevy of beta readers, a friend who's a freelance writer, or a retired English teacher who moonlights as an editor. You could—but you wouldn't be getting the same depth of experience and editorial standards as you do with a professional editor.
Your helper may be great at grammar and spelling, but professional editors spend every day not only dealing with the intricacies of language but also immersed in developing style and usage trends, conventions and trends within genres, e-publishing processes and standards, book marketing and sales trends, evolving industry and reader expectations, typographical issues and more. Someone who's not a professional editor won't even be aware of the things about editing they don't know.
If you'll be querying agents and publishers, you need a compelling story in a competent presentation. But the field is more competitive than it used to be, and polish is becoming more important than ever. Some agents and publishers no longer consider manuscripts that lack professional polish when so many that come in are already well across that line. Developmental editing and line editing are no longer a given in the traditional publishing process, so if you want those things for your book, hire it yourself before you submit.
If you'll be self-publishing, you need a strong story in an utterly professional presentation. This is a professional product you're selling for money. If you wouldn't want a publisher to release your book with copyediting from a student or someone who got As in English ten or twenty years ago, you shouldn't expect to do the same as a self-publisher.
How do you find a qualified editor for your novel?
---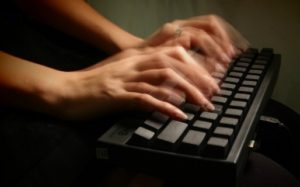 Finding an editor for your manuscript shouldn't leave you feeling as if you were clinging to a plank over a sea of unknown terrors. Even first-time authors with no connections can build a respectable short list of editorial contenders by examining basics like budget and background. From there, you're just a few steps away from finding an editor you click with, someone who understands your manuscript and style and will work hand in hand with you to put a professional polish on your manuscript.
Anyone can hang out a shingle as a fiction editor. How do you find a qualified professional? What kind of background would make a particular editor a good fit for you and your book?
Read the full article: Learn where to find professional editors and what to consider when you're ready to hire an editor.
What's more important, developmental editing or copy editing?
---
If you could only afford one round of editing, should it be developmental editing or copy editing? Developmental (content) editing ensures that your story is strong and vital. Copy editing (or line editing) crosses all the t's and dots all the i's. A purchase-worthy book needs both, but you may find yourself with the budget for only one or the other.
Even the dullest story can be copy edited into a beautifully polished volume—but will readers keep turning the pages? A compelling plot sells more books than correct commas every time. On the other hand, a look at the Amazon reviews of any title reveals readers who simply can't get past glaring errors and quality issues. A hot, unedited mess turns readers off before they've had a chance to be captivated by your fantastic story line.
Read the full article: Figure out the type of editing your book needs most.
How do you know what services you need?
---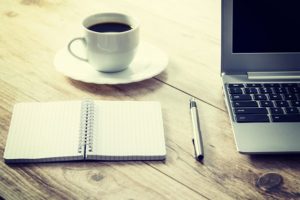 I like to begin with an initial consultation, always at no charge. A consultation gives us both an opportunity to evaluate how my editing fits with your writing, and it lets me quote you a rate for precisely the amount of work your manuscript needs.
During an initial consultation, I'll spot-check your manuscript to ensure your book is ready for editing. I'll pull a two-page sample for a brief line edit.  We'll also talk about the revisions and development you've put into your manuscript so far and review your goals for your book. I'll recommend the services I think would be the best fit for your book. If it looks like your book isn't quite ready for an edit, I'll recommend alternatives to help you get your manuscript where it needs to be.
How much does editing cost?
---
The cost of your project depends on the type of editing your manuscript needs. During your initial consultation, I'll look over your manuscript as a whole, edit a small sample at the line editing level, and we'll talk about your goals for the book. I charge by the word, so once we determine the level of editing your manuscript needs, you'll know exactly how much the final edit will cost. My starting rates are shown on my Services & Rates page.
Many editors who work with other types of editing than fiction charge more than editors who work strictly with self-publishers. The rates provided by the Editorial Freelancers Association rate chart include data based on slower, more technically demanding types of editing than the typical novel. You can get a good feel for a realistic indie publishing budget based on the editing packages at CreateSpace at Amazon.
I don't recommend dipping much lower than these rates in search of a good deal. If you want professional quality, look for someone who's a professional—someone who makes a living at editing. Could you support yourself on a month's worth of work at the rate you're paying? If not, you're probably looking at someone who offers services on the side, and the time and resources at their disposal may not match those of a full-time professional. You get what you pay for.
What does a prospective editor need to know about your book?
---
Your first inquiry to a prospective editor sets the tone for your business and creative relationship. Give them the kind of details about your book and publishing goals that will help them decide whether your manuscript will be a good fit with what they do.
Even if you've never used an editor or been published before, your inquiry is your chance to show that you've done your homework—that your manuscript is as clean and prepared as you can make it, that you've already begun studying who your readers might be and how your book feeds their interests, and that you have a clear idea of what you want to achieve from this edit and from publishing this book.
Read the full article: Find out what to tell a prospective editor about your book.
How far ahead should you schedule your edit?
---
It takes time to identify, screen, and select an editor who'll be a good fit for you and your manuscript. While you could luck out and find an editor who has an unexpected scheduling lull—it happens to all of us—experienced editors tend to have built up a demanding roster of clients and referrals and are likely to be booked at least several months in advance.
High demand doesn't mean you can't use or afford these editors too, but it does mean you'll have to plan ahead. Six months before your edit would not be too soon to begin lining up an editor you'd love to work with. Bonus: There's nothing like a looming editing deadline to motivate you to whiz through your last round of revisions.
Read the full article: Learn how soon to begin to plan your editing and revision schedule.
How should you evaluate a sample edit?
---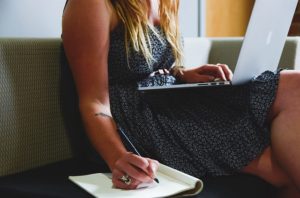 A sample edit is one of the best ways to determine if a prospective editor will be a good fit for your writing. Nothing shows how an editor's touch will sit on your manuscript like actually seeing their edits on your manuscript. And at a time when you may be feeling overwhelmed by revisions, you'll be uplifted at seeing how a skilled editor can transform your manuscript into something that reads as if it had come straight from your hand but stronger, smoother, and better than ever.
Read the full article: Learn how to evaluate a sample edit.
Could you use volunteers to edit your book?
---
It's the things you don't know about editing—all types of editing, not just the kind that catches typos—that can hurt your book. In the old days, traditionally published books received rigorous shaping and developmental editing by agents and publishers, then traveled through a system of copyediting and proofreading before ever reaching print. When you self-publish your book, you take on the responsibility of managing all these processes yourself. Discerning readers will notice if you choose to skip steps along the way.
Understanding what kind of editing you need starts with understanding your publishing goals. Are you a hobbyist or an aspiring pro? If you're self-publishing because you've always wanted to see that pet idea in print, your editing needs will be different than if you're hoping to attract the attention of an agent or publisher.
Read the full article: Decide if volunteer editing or proofreading could work for your book.
---

Ready to hire an editor for your book? That editor could be me! Take a look at the services I offer, and let's talk about how I can bring clarity to your manuscript.