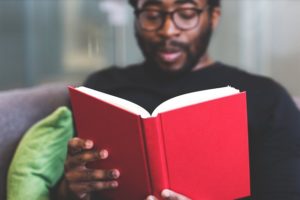 Nothing revs my editorial engines higher than a new way of explaining a storytelling or writing technique. My family gets put out with my workaholic ways when they find me curled up on the weekend with my craft book TBR (to be read) pile instead of a "recreational" fiction title. (Shh, don't tell them I'm analyzing the fiction stuff, too.)
The craft books I like the most are tough, analytical tomes that give me new ideas for attacking recalcitrant manuscripts. But the ones I keep on the lowest shelf just past my teacup (Earl Grey, hot) are the gentle, nonthreatening introductions to story theory and writing techniques. These are the books I turn to again and again for help shepherding new novelists down the road.
These books provide a gentle, author-friendly introduction to story structure and the conventions of narrative technique for fiction. You won't find any stiff, unforgiving systems or stuffy, academic approaches on this author's reading list. I update my recommendations frequently based on the ideas that are resonating with my clients. These are my current favorite craft titles.
Author's reading list
Buy me a virtual cup of tea by making your purchase using the affiliate links in this list. Thanks, and happy reading.
Story concept
A manuscript that lacks a compelling concept will either fail to rise or come tumbling down midway through. These are my current favorite craft books that include strong discussions of concept.
Plot and story structure
These books on plot and story structure will help you get a handle on story structure without driving you batty with terminology and procedural hoops.
Revision
When you need a little troubleshooting.
Overall
Highly recommended reference for any author's shelf.
The writing life
Kick motivational and process issues with less woo-woo and more writing-fu.
Read more: 10 kinds of books authors should be reading right now
---
Let's make your book a book other authors will want to read. Looking for an editor or book coach? That editor could be me. Email me and let's talk about your novel.