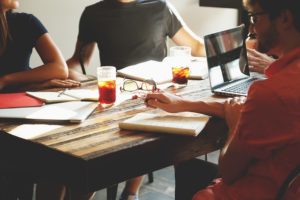 The gestation period of a nascent novelist is ridiculously lengthy. Turning out enough practice novels to effectively grasp the form demands more time and patience than many aspiring authors are willing to give.
What if you could accelerate the learning curve with one-on-one feedback from an editor or writing coach? You can—if you come into your edit with a growth mindset.
Getting a professional edit can accelerate your writing development in a way that could takes years to pound out via other methods. It's not just about fixing grammar and spelling errors or pinpointing plot holes. When you bring a growth mindset into the editing process with an editor who works more like a coach than a proofreader, you open up incredible opportunities for developing your craft.
Transform the editing experience.
My article over at the website of my friend and colleague Louise Harnby
shows you how to turn your edit from a repair job into a one-on-one writing workshop. You'll love Louise's site. Her free resource library will get your download finger clicking.
Read the article here, and let's talk about how a growth mindset can transform your edit into a creative incubator for your developing craft.
---
Looking for an editor or writing coach? That editor could be me. Email me and let's talk about your novel.