If you've never used Microsoft Word's Track Changes feature before, the idea of getting your manuscript back from an editor filled with all sorts of lines and squiggles you have to do something to in order to keep your novel from plummeting precipitously through a fiery ring of digital destruction and disappearing into the black maw of—okay, seriously, Track Changes isn't really that terrifying.
I haven't had a Track Changes-related death among my clients yet, so my track record of getting people through this process seems pretty reliable. You can survive the revision process, too, with my refreshed how-to guide to revising your manuscript after an edit.
Read It Now: The Updated Author's Survival Guide to Track Changes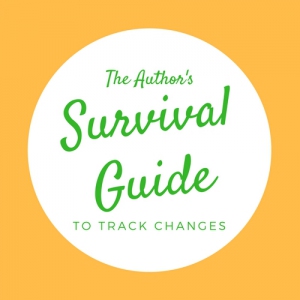 ---

Uncertain if your manuscript is ready for editing? Test your story with a Plot Accelerator, an affordable way to make sure your novel has all the story power it needs to succeed as commercial fiction—before you commit your editing budget to a full evaluation or edit, or even before you begin writing.