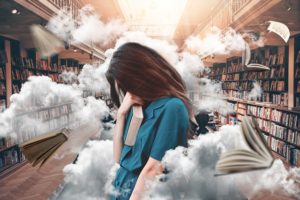 The craft books I most enjoy reading are tough tomes with new techniques of breaking down and analyzing recalcitrant manuscripts. But the best books on writing fiction, the ones I keep within reach on the shelf just past my teacup (Earl Grey, hot), are simple, straight-talking introductions to story structure and writing.
Like all books, books on the craft of writing fiction have their own personalities and approaches. With my own clients, I hone recommendations to an even finer point to suggest titles that will resonate with their work styles and needs. These are my current favorite best books on writing fiction for everyone.
Author's reading list
These are the books I turn to again and again for help shepherding new novelists down the road.
Story concept
A story that lacks a compelling concept will fail to rise. These books on writing fiction include strong discussions of concept.
Story Physics by Larry Brooks A cool idea isn't enough to sustain a salable novel. Plainspoken story coach Larry Brooks has a sharp sense for creating saleable concepts and premises for commercial fiction. You'll definitely take away a sense of how to get at the kernel of your story.
Anatomy of a Premise Line by Jeff Lyons Few writing experts acknowledge the value of a smart situation-based plot. Not script and book doctor Jeff Lyons. He explains the difference between story-based and situation-based novels and how to write each. Also includes a wonderful explanation of your main character's growth and change and how to bring these elements to the page in a genuine, unforced manner.
Plot and story structure
Get a handle on story structure and form with some of the best books on writing fiction.
Wired for Story by Lisa Cron Why does story structure and form even matter? This book explains how a compelling read satisfies a very basic impulse: why humans crave stories to make sense of their world.
Structuring Your Novel: Essential Keys for Writing an Outstanding Story by K.M. Weiland This book is a great introduction to classic story structure. You'll get all the essentials, and if you've run a Plot Accelerator with me, it'll be a brilliant review. Even better, the second half of the book helps you put all of that on the page via effective scenes. The companion Structuring Your Novel Workbook is helpful before, during, or after writing. (Bonus recommendation: To dig even deeper, try Outlining Your Novel: Map Your Way to Success and its companion workbook.)
Plotting Your Novel: Ideas and Structure by Janice Hardy Get this book before you begin to write. Divided into "workshops," this guide will help you plan, develop, and write your story from the earliest stages.
The Plot Whisperer by Martha Alderson Prefer a softer touch? This book presents a gentle, organic approach to classic story structure without too much lingo to wade across. The Plot Whisperer Workbook helps you apply the ideas to your own story.
The Story Grid by Shawn Coyne If you've worked with me on an edit involving book maps, Shawn Coyne's Story Grid system won't look entirely unfamiliar. This system is for you if you like spreadsheets and charting and complexity; don't even dip your toe here if you're not raring to dive down the analytical rabbit hole. The author's podcast is a favorite among many authors.
Revision & writing technique
The first draft is just the beginning. These titles help you tune your book once you have a finished manuscript to work with.
Writing the Breakout Novel Workbook by Donald Maass The companion workbook is the real star of this Donald Maass release, although the book itself's a good read too. Use the workbook to take your first draft to the next level—this is story tuning taken to the nth degree.
Revising Your Novel: First Draft to Finished Draft by Janice Hardy Revising your book means more than fiddling with commas and spelling. If you're looking for a guidebook to lead you through the revision process, this book is the answer. You'll learn to spot weaknesses from the story level through narrative technique and all the way down into the writing level.
Understanding Show, Don't Tell (And Really Getting It) by Janice Hardy Stop blindly chanting "show, don't tell" and learn when each technique is the right choice. You'll finally understand when to use scene and when to use exposition.
Self-Editing for Fiction Writers by Renni Browne and Dave King This unassuming book shows you how to strengthen your narrative technique, including show and tell, dialogue mechanics, interior monologue, beats, and point of view.
The Best Punctuation Book, Period by June Casagrande Proper punctuation isn't as simple as knowing what's right and what's wrong. Your choices should be inflected by the context of your writing. This books helps you see why the best choice for your novel isn't the same choice you'd make for your writing at work or what you read in newspapers and magazines.
Genre & category
These titles focus on specific markets.
Writing Irresistible Kidlit by Mary Kole Although this book is focused on writing children's fiction (children's, MG, and YA), agent Mary Kole offers some of the smartest advice for writing contemporary commercial fiction out there today.
The Magic Words by Cheryl B. Klein Here's another book by a children's book editor that hits all the right notes for all commercial fiction. Designed for authors of children's, MG, and YA fiction, it's smart advice for all novelists.
Romancing the Beat: Story Structure for Romance Novels by Gwen Hayes Love doesn't conquer all when it comes to writing a romance. You need to know the genre expectations to succeed in this market, and this book sets you straight.
Author's reference
These books are must-haves for every novelist's shelf.
The Magic of Fiction by Beth Hill If you buy one craft book about fiction writing, this is the one you want. With this book on your shelf, it's not necessary to do anything crazy like attempting to memorize the entire Chicago Manual of Style. All that you need is right here.
The Emotional Wound Thesaurus: A Writer's Guide to Psychological Trauma by Becca Puglisi and Angela Ackerman I'm a big fan of the entire thesaurus series for novelists, but this title distinguishes itself by helping you connect the dots of character motivation and response throughout your story.
The Dictionary of Body Language by Joe Navarro Looking for hardcore insights into the body language of your characters? The author of this book was an FBI agent for more than twenty-five years and now specializes in teaching others about nonverbal communication.
Merriam-Webster's Collegiate Dictionary, 11th Edition Sure, you can use the free version online too, but every writer needs a copy of the real thing. This is the resource recommended for fiction by the Chicago Manual of Style.
The writing life
Kick down roadblocks to your writing process with less woo-woo and more writing-fu.
The Creative Habit: Learn It and Use It for Life by Twyla Tharp Know how everyone raves about Stephen King's On Writing? I'm a Constant Reader too, but if you're looking on concrete help becoming a productive creative professional, this is the book you want—written by a choreographer, not a novelist.
Write Smart, Write Happy: How to Become a More Productive, Resilient, and Successful Writer by Cheryl St. John I'm a big fan of knowing what you're trying to achieve before you waste months to years of your life stabbing around in the dark. This book helps you work that out: goals, processes, mindset.
Read more: 10 kinds of books authors should be reading right now
---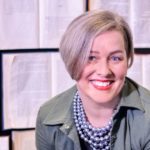 Let's make your book a book other authors will want to read. Looking for an editor or book coach? That editor could be me. Email me and let's talk about your novel.