That moment when you understand how a new-to-you storytelling technique makes your whole story come together? That's what lights my creative fires.
As a professional communicator for more than 25 years, I've coached developing journalists, content writers, and bloggers. Now I work with emerging and career authors to bring clarity to their novels.
Degrees in journalism (BA, news/editorial) and fine arts (BFA)
More than 25 years of professional writing and editing experience as a publication editor, journalist, managing editor, content writer, tutor, and communications consultant; see my online resume at LinkedIn
Workshop instructor, Allen Public Library
Commitment to ongoing continuing education
Active membership in leading professional editorial communities of practice such as CE-L and EAE
Find my articles for authors and editors at BookMachine, the Association of Independent Publishing Professionals, TheBookDesigner.com's Carnival of the Indies, JamiGold.com, and The Proofreader's Parlour
See my feature interview at State of Digital Publishing
Represented by Creative Circle
I'm also a working writer. I'm on your side of the proverbial red pen on a regular basis, and I understand what helps and what doesn't help from a writer's point of view.
And of course, I love books. Away from my desk, I belong to several book groups and am a voracious lover of books (and that heady grass-and-vanilla scent we love so well—mmm). I want your book to become something I'd crave curling up with in my reading chair, too. I do all the editorial work on your book myself, with the exception of my three industrious editorial assistants—two greyhounds and a staghound. #45mphcouchpotatoes #adoptdontshop #rescue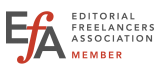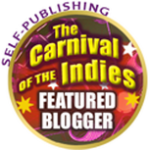 ---

Don't take my word for it. Read my testimonials from satisfied authors and editors, and then email me to talk about working together.