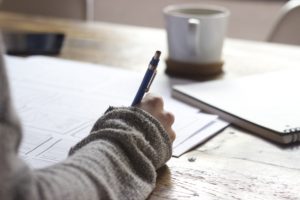 In an age when anyone can hang out a shingle on the internet as a book editor, your manuscript is safe with me. Editors aren't just people who love books or were good at English in school; they're trained professionals with a specific skill set and daily immersion in the publishing industry. I keep up with editorial and publishing trends so your manuscript gets edited to today's standards, for today's publishers and readers.
Many book editors take in work from publishers. I prefer to work directly with authors, whether you plan to publish independently or submit to an agent or publisher. I seek out the kind of collaborative creativity that comes from working collaboratively with authors. I want to help you discover clarity of creative vision. I want to help you develop clarity of presentation.
Bachelor's degrees in journalism (BA) and fine arts (BFA)
More than 25 years of professional writing and editing experience
Member, Editorial Freelancers Association
Charter member, Association of Independent Publishing Professionals
Commitment to ongoing continuing education

Intermediate and Advanced Developmental Editing for Fiction, Editorial Freelancers Association, 2015
Book mapping for fiction, Editorial Freelancers Association, 2016
Rhetoric of Story with author and journalist Damien Walter, 2016
Active membership in leading professional editorial online discussion lists and groups

Articles for authors and editors syndicated at BookMachine
Represented by Creative Circle

I'm also a working writer. I'm on your side of the proverbial red pen on a regular basis, and I understand what helps and what doesn't help from a writer's point of view.
And of course, I love books. I love to chat about books and writing and editing on Twitter and Facebook. Away from my desk, I'm a book group leader and a voracious lover of books (and that heady grass-and-vanilla scent we love so well—mmm). I want your book to become something I'd crave curling up with in my reading chair, too.
---

Don't take my word for it. Read my testimonials from satisfied authors and editors, and then email me to talk about working together.