Do you really need professional editing?
---
If you wouldn't want a publisher releasing your book with editing from a hobbyist with no professional background or training, you shouldn't hire one, either.
New authors sometimes ask why they can't simply have their book edited by a bevy of beta readers, a friend who's a freelance writer, or a retired English teacher who moonlights as an editor. You could—but you wouldn't be getting the same depth of experience and editorial standards as you do with a professional editor.
Your helper may be great at grammar and spelling, but professional editors spend every day not only dealing with the intricacies of language but also immersed in developing style and usage trends, conventions and trends within genres, e-publishing processes and standards, book marketing and sales trends, changing fiction conventions, typographical issues and more. Someone who's not a professional editor won't even be aware of the things about editing they don't know.
If you'll be querying agents and publishers, you need a compelling story in a competent presentation. But the field is more competitive than it used to be, and polish is becoming more important than ever. Some agents and publishers no longer consider manuscripts that lack professional polish when so many that come in are already well across that line. Developmental and line editing is no longer a given in the traditional publishing process, so if you want those things for your book, hire it yourself before you submit.
If you'll be self-publishing, you need a strong story in an utterly professional presentation. This is a professional product you're selling for money. If you wouldn't want a publisher releasing your book with copyediting from a student or someone who got As in English ten or twenty years ago, you shouldn't expect to do the same as a self-publisher.
How do you know what services you need?
---
I'll recommend the services I think would be the best fit for your book.
I like to begin with an initial email consultation, always at no charge. A consultation gives us both an opportunity to evaluate how my editing fits with your writing, and it lets me quote you a rate for precisely the amount of work your manuscript needs.
During an initial consultation, I'll spot-check your manuscript to ensure your book is ready for editing. I'll pull a two-page sample for a brief line edit.  We'll also talk about the revisions and development you've put into your manuscript so far and review your goals for your book. I'll recommend the services I think would be the best fit for your book. If it looks like your book isn't quite ready for an edit, I'll recommend alternatives to help you get your manuscript where it needs to be.
Is your manuscript ready for editing?
---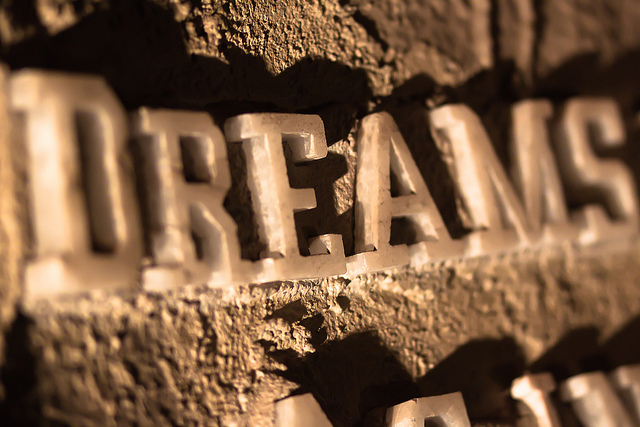 Nobody wants to spend time, money, and effort on a manuscript that's not ready for prime time. Hiring an editor is not a fast-track solution to speeding through the tough stuff. Early revisions are an author's responsibility.
The first thing you should do to prepare for editing is to thoroughly revise and critique your manuscript. Most successful authors I work with go through at least three drafts before they consider their work ready for the intermediate steps of workshopping, critiques, or beta reading. Those processes spawn still more revisions. Please don't send an editor a draft of your work that hasn't been through that level of scrutiny. Producing a polished book takes work, and it takes time.
Here's another perspective on what makes a manuscript not ready for editing from fellow editor Beth Hill.
One thing you can do to speed the process along is to start lining up an editor a few months before you think you'll be completely finished with your revisions. My editing schedule generally fills several months in advance. If you wait to choose an editor based on who has immediate availability, you could get lucky, but you could also lock yourself out from many experienced editors whose services are in demand.
What happens during your edit?
---
Professional editors perform a host of functions during an edit. I'll create a style sheet to document the style choices and peculiarities of your manuscript. I'll format your manuscript to industry standards. I'll run dedicated software (no, not just Microsoft Word spellcheck, although I run that, too) designed to detect inconsistencies and sift through details of formatting, usage, and style. I'll create book maps of your plot and storytelling elements, and I'll outline your characters' motivations and conflicts. You'll receive an editorial report analyzing the strengths and weaknesses of your manuscript, and I'll recommend resources and techniques to help you make your story and writing stronger and more vibrant.
None of this matters if your book doesn't make it into the right hands. We'll talk about who your readers are and how to make your book connect with them. If you'll be pitching to an agent, I'll help you tune your manuscript to publishing industry standards and today's expectations for your genre.
Your manuscript, your decision. Period.
I'll edit your manuscript in Microsoft Word using the Track Changes feature, which allows you to accept, reject, and consider each and every edit or comment when you get it back. If you've never used this feature before, I offer several resources to help get you started, and I'm always here to help if something gets in a muddle. The important thing is that you stay in control of any changes or recommendations made on your manuscript, and you don't end up paying more for me to go back and forth with you and then insert your editorial decisions into the file. Your manuscript, your decision. Period.
After your edit, I'm here to answer your questions and provide more help. Followup consultations are included with all edits and most types of evaluations. If you need more editing for your revisions, additional editing passes are available at deeply discounted rates. We're not done till you're satisfied your story is fully on the page.
What are the takeaways from your edit?
---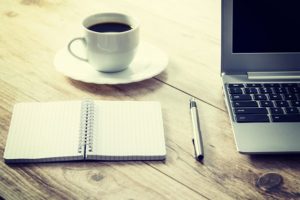 Your edit equips you with the tools and techniques to embody your creative vision.
Shine a light into every corner of your novel to identify whether the book you've put on the page matches the vision inside your head.
Arm yourself with dynamic book maps and plotting worksheets to help you see straight through to the conflicts and motivations driving your story.
Move forward with clear direction to revise and develop your novel using skills and techniques you'll call on again and again.
Illuminate your manuscript with inspiring, instructive edits that help you polish your writing and strengthen your individual voice and style.
Take the next steps with support materials that illuminate your path toward publication.
How long does editing take?
---
When you're eager to see your book in print, it's tempting to look for an editor who can promise your manuscript back in a week. Buyer beware: Do the math. If an editor promises to turn your manuscript around in little more than the time it takes to read your book, you should wonder how much critical judgment is actually being applied.
Editing rates vary greatly depending on the type of editing and the condition of the manuscript.
Most professional editors have eyes on the page from four to six hours a day; any more tends to dull the focus needed to spot issues. A group of my colleagues recently discussed scheduling about 25,000 words to 35,000 words per week for a typical edit, if there is such a thing. Editing rates vary greatly depending on the type of editing and the condition of the manuscript. It takes more time to tease the knots out of a tangled story line than it does to step through a line edit in a polished, carefully revised manuscript.
While I do have clients who work on tight production schedules and need quick turnarounds, I'm a slow, thoughtful editor by default. My life during an edit might remind you of yours during the writing process. I'll worry and pick at the details whether I'm at the computer or driving to the grocery store. Read this intriguing play-by-play of an edit from editor Karen Ball.
If you're getting an edit that will involve multiple editing rounds, you'll need to consider your own revision time as part of the total. Your edit will come back with many comments, questions, and opportunities for revision and improvement. If you're a slow, methodical writer, there's no reason to expect you'll dash off the revisions in a week or two. I recommend one to two months for revisions between editing rounds, and many authors prefer more.
How much does editing cost?
---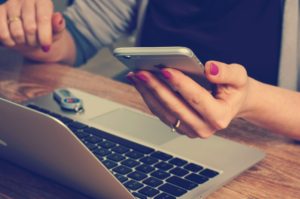 The cost of your project depends on the type of editing your manuscript needs. During your initial consultation, I'll look over your manuscript as a whole, edit a small sample at the line editing level, and we'll talk about your goals for the book. I charge by the word, so once we determine the level of editing your manuscript needs, you'll know exactly how much the final edit will cost. My starting rates are shown on my Services & Rates page.
Many editors who work with other types of editing than fiction charge more than editors who work strictly with self-publishers. The rates provided by the Editorial Freelancers Assocation rate chart include data based on much slower, more technically demanding types of editing than the typical novel. You can get a good feel for a realistic indie publishing budget based in this infographic on the costs of self-publishing from Reedsy.
I don't recommend dipping much lower than that in search of a good deal. If you want professional quality, look for someone who's a professional—someone who makes a living at editing. Could you support yourself on a month's worth of work at the rate you're paying? If not, you're probably looking at someone who offers services on the side, and the time and resources at their disposal may not match those of a full-time professional. You get what you pay for.
A quick word about payment: There's a nonrefundable 25 percent deposit to get on my schedule. The second 25 percent is due at the beginning of the edit, and the remainder is due at the end upon delivery. PayPal payments are preferred, and other options are also available.
10 ways to save money on editing
---
Developmental editing is instrumental for writers at earlier stages of their careers. No amount of copyediting spit and polish will keep readers turning the pages of a lackluster story. Yet developmental editing is the most expensive type of editing to get.
The better the editing you get in the early stages of your career, the faster your storytelling and writing skills will level up.
I see you doing the math in your head: The most expensive kind of editing is the most important kind to get for the authors who have the least money to spend and the smallest chance of directly recouping that investment. It's an unavoidable process. The better the editing you get in the early stages of your career, the more you'll learn about storycrafting and writing, and the faster your skills will level up.
In the meantime, you're not without alternatives. Effective ways to save money on editing are well within your reach at every stage of your writing career, which helps you afford the editorial services that benefit you the most.
Read more about how to save money on editing.
What if you can't afford both story and copy editing?
---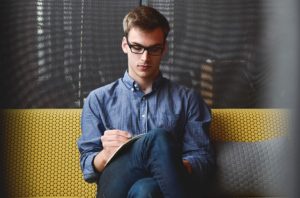 If you could only afford one round of editing, should it be developmental editing or copy editing? Developmental (content or story) editing ensures that your story is strong and vital. Copyediting (or line editing) crosses all the t's and dots all the i's. A purchase-worthy book needs both, but you may find yourself with the budget for only one or the other.
Even the dullest story can be copy edited into a beautifully polished volume—but will readers keep turning the pages? A compelling plot sells more books than correct commas every time. On the other hand, a look at the Amazon reviews of any title reveals readers who simply can't get past glaring errors and quality issues. A hot, unedited mess turns readers off before they've had a chance to be captivated by your fantastic story line.
Read more about how to prioritize your editing needs.
How far ahead should you schedule your edit?
---
It takes time to identify, screen, and select an editor who'll be a good fit for you and your manuscript. While you could luck out and find an editor who has an unexpected scheduling lull—it happens to all of us—experienced editors tend to have built up a demanding roster of clients and referrals and are likely to be booked at least several months in advance.
Six months would not be too soon to begin lining up an editor you'd love to work with.
High demand doesn't mean you can't use or afford these editors too, but it does mean you'll have to plan ahead. Six months before your edit would not be too soon to begin lining up an editor you'd love to work with. Bonus: There's nothing like a looming editing deadline to motivate you to whiz through your last round of revisions.
Read more about how to plan your editing and revision schedule.
How can you find and hire an editor?
---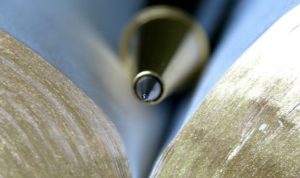 No matter who you choose to edit your book, I encourage you to approach choosing an editor armed with as much knowledge as possible.
My guide The Author's Guide to Finding and Hiring an Editor covers how to find a qualified professional editor, how to choose the services you need, how to evaluate a sample edit, and how the editing process itself works. Please use anything you find there to help get you started on the right path with the right editorial partner.
---

Ready to get some editing done? Take a look at the services I offer, and let's talk about how I can bring clarity to your manuscript.