This page features a sampling of feedback about my editing from satisfied clients. I also edit manuscripts destined for submission to agents and publishers, and my services for those titles are generally never credited in public.
Fiction
---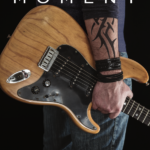 Once I decided that I would self-publish my book, I knew I would need to find a good editor. In real life, I'm the lifestyle editor at a daily newspaper. I would never consider publishing a book that hadn't been edited by a seasoned professional. I took recommendations from friends, both indie authors and those who are traditionally published. I did my homework and narrowed it down to three. After exchanging numerous emails and asking dozens of questions, I kept going back to Lisa. It was absolutely the right decision. I learned so much during the process, and I am certain I'm a much better writer for having worked with her. I'm very proud of At This Moment, the first book in the Of Love and Madness series, and I'm looking forward to working with Lisa again on the second book, We All Fall Down.—Karen Cimms, At This Moment (romance)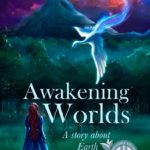 I spent six years writing my novel before deciding to look for an editor. I'm not ashamed to admit that I overindulged myself in the creative process. What writer isn't guilty of this? I think this is an important part of a writer's development, especially in writing a first novel. Overindulgence in the creative process is a good thing because we learn to write by writing (and reading, of course). There came a point when I knew I needed the help of a professional editor to tame my writing and to help me tailor my book to a specific reader. I had no plot, deficient character motivation, and little conflict—three essential elements of a commercial novel. I will always remember, Lisa told me I had a 'manuscript-length discussion of theme' . . . all the icing and decoration but no cake! I needed to crack some more eggs. She has a great sense of humour, too! Now I can't imagine working with another editor. We worked on two manuscript evaluations, a line and copy edit and she provided me all the hours writing coaching I needed in order to finish my book. I'm so pleased with Lisa's editing services and the support I received from her. I really felt I was being pushed in the right direction from start to finish. Thank you, Lisa!—J. C. Thomas, Awakening Worlds (coming-of-age fantasy)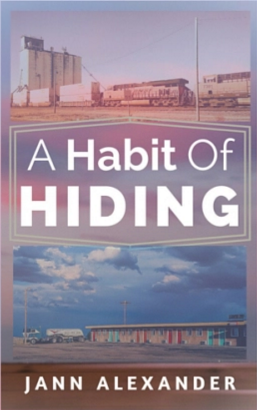 I had a high degree of comfort with [Lisa's] approach, as evidenced in her sample edit. Her website was clean and clear, just like her sample edit, and she blogged about topics that offered me value. She inquired about my publishing route—indie or traditional—before estimating the job. Her package included edits conforming to Chicago style and formatting my final manuscript to industry standards in Word. Her references—authors she worked with—checked out, and they gave me positive feedback. She shared interesting info on her blog, and was clever on Twitter—not a requirement, but certainly a bonus!—Jann Alexander, A Habit of Hiding (upmarket women's fiction)
(Read more from Jann Alexander on finding the right editor: Your Book Needs an Editor. How Do You Find One?)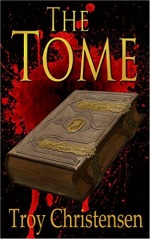 As a self-published author, I was under the opinion that I could edit my own work. I have since learned that is the biggest mistake any author can make. You need a great and wonderful editor to enhance and embolden the story; I found that with Lisa. Having worked with other "editors," I found most to simply want to correct my often poor grammar or incorrect word choice, but Lisa also looks at the whole story, offering suggestions outside of the simple fixes.
You don't get many second or third chances, so make your first novel explode across Amazon, Smashwords, Kobo, and other digital storefronts. Don't go cheap on an editor or a book cover designer. You will spend tight budget well allowing Lisa to go over your novel.—Troy Christensen, author of The Tome (horror)
Lisa is a top-notch editor and a pleasure to work with. She's a great communicator, and works on time and on budget. I would use her again in a heartbeat; what's more, I refer other writers to her on a regular basis.—Scott Wyatt, author of Thompson Road (literary fiction)
She wants your book to be the best it can be. … She totally understood that this novel is my baby, my first baby, and when we disagreed, which we did a couple of times, we worked together to find a good solution that we were both happy with. I like that in a co-worker, and that's what our working relationship felt like. We worked together to make my book better.—Sara Stark, author of An Untold Want (literary fiction)
She polished my work, just as I had requested, while maintaining my voice. I also appreciate her excitement when taking in projects and I really felt that she tried to bring out the best in my book and sought to ultimately make me a better writer. I'll definitely be working with her in the future and recommend her services to any writer who are seeking a great editor.—Rayyan Dabbous, author of Bad Men (thriller)
Nonfiction
---
Lisa is by far the best copyeditor I have ever worked with. Her knowledge of the craft ranges far beyond basic AP Style to the point where I can honestly say that my every interaction with her was a learning experience. She is a veritable encyclopedia of copywriting and editing knowledge, an exceptional writer in her own right, and one of the most task- and detail-oriented people I know. Basically, if you're looking for someone to elevate the quality of your editorial, you won't find any better than Lisa.—Randy Nelson, associate editor, Tecca (now content manager, Movoto)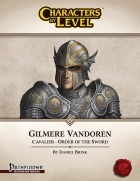 [Lisa is] friendly, professional, answers questions quickly, and met all my editing deadlines. I will definitely be using her services in the future.—Dan Brink, author of Characters-By-Level: Gilmere Vandoren, Cavalier – Order of the Sword (RPG gaming aid, Rabid Hamster Workshop)
I trust her edits of my words more than I trust myself to write them.—Adam Holisky, managing editor, WoW Insider (now senior software engineer, Penske Media Corporation)
Lisa is the epitome of a great copyeditor: precise, prompt, and considerate in her feedback. Nothing slips through the cracks when Lisa is on the case. I've never come across a better copy editor, and I doubt I will.—Micah Singleton, associate editor, Tecca (now reporter, The Verge)
Lisa's many talents as a writer, journalist, editor, and copy editor combined with her extensive experience across print and online media make her a formidable asset to any publishing team—but it's her infectiously positive attitude and aggressive attention to detail that truly put her at the top of her game. She always meets impossible deadlines with aplomb and will quickly make you thrilled to have her as a member of any content project.—Barb Dybwad, director of new business development, Engadget/Joystiq/TUAW (now head of creator partnerships, Recurrency)
---

I could be your editor, too. Email me at lisa@lisapoisso.com and let's talk about getting your manuscript ready for publication.