When was the last time you thoroughly explored your publishing options? Are you determined to have your novel traditionally published, or are you eagerly anticipating the process of building a career as a self-published author? Maybe you're somewhere in between, wringing your hands and wishing there were another alternative. (Spoiler alert: There is.)
Most new authors arrive on my editorial doorstep declaring their intentions of gaining literary representation, with the caveat that "I'm open to self-publishing, I guess, if nothing else comes along."
Please don't handicap yourself with such an indecisive start.
Waffling around about publishing paths is a disservice to your book. Even if you don't follow all the links I'm about to share, I'll sleep better tonight knowing I've made my case for why you should decide how you want to publish before you get to editing.
What do you want out of publishing?
The single most important thing you can do to ensure your success as an author is knowing what that success means to you. If writing or publishing means nothing to you unless there's a New York City publishing house logo on the book cover,  get ready to embrace the long, hard road of querying a manuscript. Likewise, if you've spent years pouring out this story and you want full control over the way it's written, edited, designed, and marketed, the time to stake your claim on that is also now.
They say most so-called debut authors actually debut with their fourth manuscripts, not their first. … Completing your first manuscript is a huge creative milestone for many aspiring authors, but the book itself is unlikely to be a publishable success without the experience you'll gain writing your next manuscripts. If you've pinned all your hopes on your freshman effort, what next? Do you abandon your dream because you couldn't accelerate from 0 to 60 in five seconds or less your first time out of the garage?—The Author's Guide to Setting Goals for Your Novel
Today's publishing options
You probably already have an opinion about how you'd like your book to be published. Maybe you've always dreamed of seeing a major publishing house logo on the cover of your book. Maybe you're gunning to support yourself through writing and plan to mastermind your own writing career.
Whatever you may have heard or believed about self-publishing or traditional publishing houses in the past, I encourage you to investigate today's realities. These links will allow you to quickly build an informed view of today's publishing options.
Should you self-publish or traditionally publish? A high-level view of the differences.
Pros and Cons of Traditional Publishing Versus Self-Publishing All the details you wondered about, plus a few hard realities that may help you seal your decision.
Everything you've always wanted to know: Hybrid publishing Between traditional publishing and doing it all yourself, there lies a third path: hybrid publishing.
Key book publishing paths A visual summary of the options.
What's a six-figure book deal really worth? The bottom line may shock you.
Writer Beware An industry-vetted list of publishing schemes, scams, and pitfalls.
Indie Publishing Paths: What's Your Master Plan? Choose your publishing method based on your personal goals and measures for success.
Don't waste your editing budget
Unless your editing budget is unlimited and money is no object, the editing plan I'll recommend for a book destined to be queried to agents and a book destined for self-publishing are two different things. Your publishing choices should drive your editing strategy.
If you'll be submitting your manuscript to an agent, it's vital that your story be compelling. Don't worry about copyediting it to perfection. Build a story that grabs readers and doesn't let go. If you'll be self-publishing, you need both developmental and line editing. A substantive edit might do the job, especially if this isn't your first rodeo with publishing and you're assiduous at revision. Don't compromise too far. Publishing is a business. If you release a substandard product, expect substandard reviews and sales.—Developmental editing vs. copyediting: Which do you need most?
Sometimes, authors will approach editing as though it's a gatekeeping threshold for a manuscript's commercial viability. That's not what editors do. Editors are here to help you make your manuscript the best you're currently capable of. A manuscript critique could identify the strengths and weaknesses of your manuscript, but it's not designed to tell you "if this has potential to sell."
Judging commercial potential is the purview of agents and publishers, not editors. Judging whether you should spend more time developing your manuscript and your writing skills is up to you, not an outside observer. (Spoiler: That fact earlier in this article that most authors initially sell their fourth complete manuscript, not their first? That's proof of writers who stuck with it. It's your call.)
If you've tried querying till you're blue in the face, how do you know when it's time to stop and either trunk the manuscript or switch tracks to self-publishing? Jane Friedman suggests these 11 signs you're ready to self-publish. But don't forget to loop back and complete any editing steps, such as copyediting, that you didn't already complete.
Read More: Must-do publishing tasks and decisions—queries & submissions, self-publishing basics, marketing & promotion
Read More: Types of editing: A practical guide
Read More: How long should you keep querying agents?
---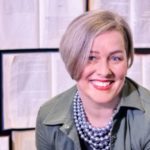 Want more advice like this?  Sign up for Baker's Dozen, 13 things for your writing, fresh out of the editorial oven every month. 
If you're looking for an editor to accelerate your journey from new writer to emerging author, that editor could be me. Let's work together via short-term coaching for story development, long-term coaching to hone your writing, or story or line editing (my editing specialties). Contact me now—let's talk.
---