Traditional publishing, self-publishing, or something else?
Queries and submissions
Self-publishing
Cover design
Blurbs and retail page copy
Marketing and promotion
---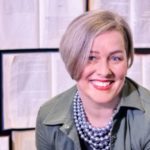 Want more resources like these?  Sign up and get Baker's Dozen, 13 things for your writing, fresh out of the editorial oven every month. 
If you're looking for an editor to accelerate your journey from new writer to emerging author, that editor could be me. Let's work together via short-term coaching for story development, long-term coaching to hone your writing, or story or line editing (my editing specialties). Contact me now—let's talk.
---