Clarity for your novel
These writing resources are among those I recommend frequently to my own clients. This list doesn't pretend to be encyclopedic and won't ever grow too long itself. I'll be adding and curating listings over time as I recommend them to clients, so check back frequently for updates.
Learn more about writing
Affordable ways to learn to be a better writer Don't waste time and money seeking one-on-one feedback and edit-by-edit corrections when you're still light on writing skills. It makes no sense to pay a professional to marginally improve writing that's simply not ready for prime time. If you're still learning to write, don't invest in editing. Invest in writing.
Best books on writing fiction Like all books, books on the craft of writing fiction have their own personalities and approaches. These are my current favorite best books on writing fiction for everyone.
My BookShop essentials These are the books on the craft of writing fiction that I've found to be most potent in getting new authors up and running and helping more experienced authors ground their manuscripts and then transcend.
Writing websites
Helping Writers Become Authors
Tools and resources
Free resources to power up your writing Tools, software, databases, and more.
ProWritingAid Help with grammar, style, and writing revisions.
Plottr Inexpensive software to help you structure and organize your book, from plot all the way down to the scene level.
Podcasts and video for writers
Tune in: 23 best podcasts for writers
Writing Excuses Transcripts available if you don't have time to listen.
---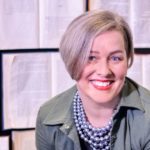 Looking for an editor for your novel? That editor could be me!
Take a look at my services and all the ways I can help you with your book, and let's talk about working together on your upcoming novel.