That moment when you understand how a new-to-you storytelling technique makes your whole story come together? That's what lights my creative fires as an editor and story coach.
Let's turn your book edit into a master class on fiction writing. I'll show you how to write smarter manuscripts from the start, from concept and story development to the words on the page. This is where theory and practice come together, bringing you strategies and knowledge you'll use the rest of your writing career.
A classically trained dancer, my approach to creativity in writing is equally grounded in structure, form, and technique. Over more than 30 years as a professional communicator, I've edited and coached developing journalists, content writers, and bloggers. Now I work exclusively with emerging fiction authors.
"(Lisa's) the real deal. Simply awesome. In the last six months, I have learned so much. And more than that, the voice inside my head has changed her tune. Now I hear, 'You're going to do this.'"—Emile Horne
More than 30 years of professional experience as a publication editor, journalist, managing editor, content writer, tutor, and communications consultant; see my online resume at LinkedIn
Degrees in journalism (BA, news/editorial) and ballet (BFA)—steeped in both deadline and studio cultures
Professional affiliations

Editorial communities of practice including Copyediting-L and the Editors Association of Earth groups

Ongoing commitment to continuing professional education
Featured:
Writing workshop instructor, Allen Public Library
Find my articles for authors and editors at BookMachine, the Association of Independent Publishing Professionals, TheBookDesigner.com's Carnival of the Indies, JamiGold.com, and The Editing Blog
Represented by Creative Circle
"You need a great and wonderful editor to enhance and embolden the story; I found that with Lisa."—Troy Christensen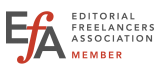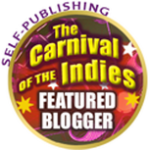 ---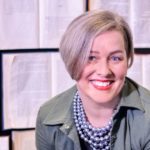 Don't take my word for it. Read my testimonials from satisfied authors and editors, and then email me to talk about working together.
---
editor, book coach, story consultant