Book Coaching: Accelerate Your Novel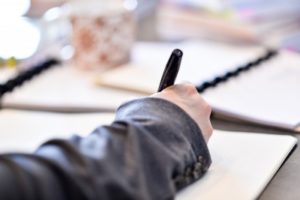 Get your manuscript off the ground with coaching designed to accelerate your ideas onto the page. Accelerator coaching is a one-on-one analysis of your novel wrapped around workshops in concept and story development, plot development, and writing and revision techniques.
Accelerator coaching is an analysis and tuneup of the creative engine of your book; it's not an edit or evaluation of your manuscript itself. It's about showing you how to take charge of your story development for yourself. You'll learn the storytelling and writing techniques to fully express your creative intentions.
Accelerator coaching starts at $399 and includes one or more accelerator.
The Story Accelerator: Concept & Story Development
Fiction writing is a unique form of writing with its own structures and narrative techniques. The Story Accelerator accelerates the process of absorbing and applying the fundamentals of storytelling to your novel. It's a capsule intensive designed for busy people who don't have time to pick through a handful of courses and advice books, cross their fingers, and begin a laborious process of trial and error in their own manuscripts.
Begin with supercharged tutorials on the essential qualities of story and the techniques that underlie successful storytelling and literature. Study at your own pace, then move into analyzing your own novel. Story idea and concept, genre, form and structure, point of view, narrative tense—what choices did you make and why? We'll uncover the answers and tune your strategy with one-on-one coaching.
The Plot Accelerator: Translating Your Creative Intentions into Story
The Accelerator that started it all. The Plot Accelerator tunes up and turbocharges the engine that drives your story: character motivation, conflict, plot, and character arc. Study the techniques at your own pace, then put them to work analyzing your own novel with up to three rounds of one-on-one feedback per topic. Experienced authors run the Plot Accelerator to examine the drive chain of their stories; new authors use it to discover how the engine of a story really works.
I love how you've distilled all these approaches … into a practical guide. Your material takes it from theory to practice. Brilliant!—Scott Jarol
The Draft Accelerator: Getting Your Story onto the Page
The Draft Accelerator shows you pull together your new insights to write a stronger next draft. You'll discover the plotting technique that fits you best, how to construct effective scenes, and how to spot material that isn't deepening or moving the story forward. Arm yourself for your next draft with best practices for professional-strength manuscript wrangling, a personalized checklist of revision priorities for your narrative technique and writing, and resources designed to help you over bumps in the road with characterization, worldbuilding, dialogue, dramatic tension, pacing, and other vital story elements.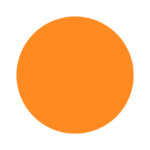 GET IN TOUCH FOR A PERSONALIZED QUOTE

Lisa is undoubtedly some manner of sorceress when it comes to identifying and fixing the dissonance that can so easily creep between the story you thought you wanted to tell and the one that landed on the page.—Luke R. Mitchell
Mentoring & Ongoing Coaching
I recommend writing partners and groups for support and accountability during the writing process, but if you're looking for one-on-one feedback, ongoing coaching can serve as your safety net. Regular deadlines give you accountability for forward progress, with feedback designed to help you minimize story drift and develop your narrative and writing technique.
Monthly or twice-monthly deadlines, up to twenty pages per touchpoint
Story- and writing-level feedback on the manuscript
One round of email feedback per touchpoint
Weekly check-ins to keep you accountable
Monthly phone or Skype consultations
Motivational coaching newsletter with the latest best practices for focus and creativity
Mentoring and development coaching starts at $199 per month.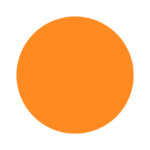 GET IN TOUCH FOR A COACHING QUOTE
Full Story Development, Coaching & Editing:
The Story Incubator
Give a man a fish, and you feed him for a day; teach a man to fish and you feed him for a lifetime.
The Story Incubator is a comprehensive program of development for your story based on thoughtful, incremental coaching and editing. Whether you're just beginning to write or you've already completed your manuscript, the Story Incubator shows you how to optimize your story, from the kernel of your creative concept through story development to a sparkling manuscript.
The Story Incubator is about helping you see your story clearly. Never again will you feel dropped neck-deep into a level of editing your book isn't ready for or pushed into revisions you don't understand. Take charge of your story's creative development for yourself with professional-level best practices for writing and revising. You'll see where you need to focus and learn the techniques you need to master at every point.
Some book coaching programs are designed to get you to the finish line with a solid first draft. The Story Incubator is a comprehensive plan that takes you over the finish line and continues through revision and editing.
The Story Incubator: Full Story Development & Editing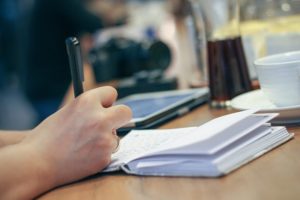 The Story Accelerator for concept and story development
The Plot Accelerator for translating your creative intentions into story
The Draft Accelerator for getting your story onto the page
Regular one-on-one Skype consultations
How-to bundles tailored to conquer your specific writing and revision hurdles
Work flow and process checklists
Optional monthly mentoring as you write or revise
Iterative edits that strengthen your manuscript layer by layer

Concept and story (developmental editing)
Narrative technique (developmental and substantive editing)
Writing (substantive and line editing)
Typical plans for a new author include one manuscript critique plus two on-manuscript edits; completed manuscripts need final copyediting or proofreading

Exclusive coaching and writing newsletters
Gain clarity into the techniques and creative choices that captivate readers' imaginations. Start with a compelling concept, then shape it into a page-turning story buoyed by writing that carries the story rushing downstream to an inevitable but surprising conclusion.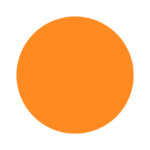 GET IN TOUCH FOR A PERSONALIZED QUOTE
Now I can't imagine working with another editor . . . I really felt I was being pushed in the right direction from start to finish.—J.C. Thomas
---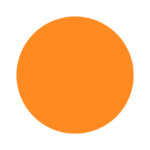 How can I help with your book? Are you looking for details about my editing services? If you're ready to schedule coaching or editing for your project, get in touch and let's talk.