ENVISION YOUR IDEAS WITH CLARITY
Book coaching throws a lifeline to your creative process. Get the support you need, from building a compelling story concept to writing a page-turning novel. Book coaching helps you envision your idea with clarity and then bring that creative vision to the page.
Now I can't imagine working with another editor . . . I really felt I was being pushed in the right direction from start to finish.—J.C. Thomas
Finish the book you've dreamed of writing, thanks to one-on-one coaching that helps you blast past developmental hurdles. Tackle whatever's been holding you back using fresh techniques and resources designed to give you the accountability, encouragement, and support you need.
Whether you're rescuing a stalled story or writing from scratch, we'll begin with an empowering orientation designed to ensure your story foundations are solid. Now your writing process is free to emerge organically, with a clear sense of purpose and no choke points to hold you back.

The Plot Accelerator
I love how you've distilled all these approaches … into a practical guide. Your material takes it from theory to practice. Brilliant!—Scott Jarol
The Plot Accelerator is short-term coaching designed to help you get off the launchpad. The Plot Accelerator is a one-on-one analysis of your story wrapped around a six-week workshop in classic story structure and theory. Use your Plot Accelerator as a blueprint before you write, a diagnostic tool to help rescue a stuck story, or the first step of a thorough edit.
The Accelerator begins with straightforward, supercharged tutorials on classic story structure and the techniques that underlie literature and storytelling. Study at your own pace, then move into analyzing your story. Concept, genre, character motivation, point of view, story conflict, plot—what choices did you make and why? We'll uncover the answers and tune your strategy with one-on-one coaching.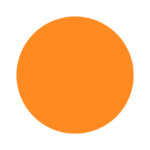 BOOK YOUR PLOT ACCELERATOR
Editing + Coaching: The Story Incubator
Lisa is undoubtedly some manner of sorceress when it comes to identifying and fixing the dissonance that can so easily creep between the story you thought you wanted to tell and the one that landed on the page.—Luke R. Mitchell
Story Incubator coaching and editing provides comprehensive guidance for your story, from concept and genre to finished manuscript. Whether you're just beginning to write or you've already completed your manuscript, the Story Incubator meets you where you are.
Begin with coaching designed to help identify your story and publishing goals and get your concept and story off the ground. Delve into the narrative techniques that help bring the story to life. Learn how to cradle your story in confident, polished writing that reflects your unique authorial voice. One step at a time, that's how a Story Incubator helps your book grow.
Build your story from the ground up with thoughtful, incremental editing and coaching.
Start with accelerator modules that zero in on your concept and genre, plot, narrative technique, and writing. They're like one-on-one writing workshops to help build your novel's foundations.
Continue with iterative edits that build upon one another. You're never thrown into an edit before your manuscript is ready for that level of work.
Conquer revision hurdles with how-to bundles tailored to your needs.
Your support continues with video consultations, recommended reading, newsletters, work checklists, and more.
Never again will you feel dropped neck-deep into an expensive edit or buried in a level of revisions your book isn't ready for. The Story Incubator helps you develop your manuscript in stages. You'll understand where you need to focus and learn the techniques you need to master at every point.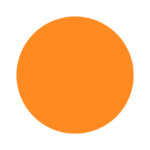 GET IN TOUCH FOR A PERSONAL QUOTE
---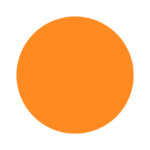 How can I help with your book? Are you looking for details about my editing services? If you're ready to schedule coaching or editing for your project, get in touch and let's talk.