Why Book Coaching Is So Effective
Go From Hiring Someone Else to Fix Your Story
to
Learning How Your Story Works Under the Hood
Accelerator Coaching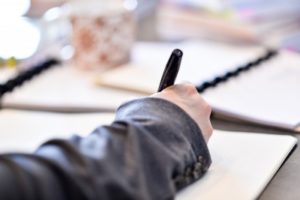 Get your manuscript off the ground with coaching designed to accelerate your ideas onto the page. Accelerator coaching is a one-on-one analysis of your novel wrapped around courses in concept and story development, plot development, and writing and revision techniques.
Accelerator coaching is an analysis and tuneup of the creative engine of your book; it's not an edit or evaluation of your manuscript. It's about showing you how to take charge of your novel's development for yourself. You'll learn the storytelling and writing techniques to fully express your creative intentions.
The Story Accelerator: Concept & Story Development
I love how you've distilled all these approaches … into a practical guide. Your material takes it from theory to practice. Brilliant!—Scott Jarol
What makes a story work? What keeps readers turning pages? The Story Accelerator is a capsule intensive for busy people who don't have time to pick through a handful of courses and advice books, then cross their fingers and leap blindly into a laborious process of trial-and-error writing.
Begin with supercharged tutorials on the essential qualities of story and the techniques underlying the best storytelling and literature. Study at your own pace, then move into analyzing your own novel. Story idea and concept, genre, form and structure, point of view, narrative tense … What creative choices did you make and why? We'll uncover the answers and tune your strategy with one-on-one coaching—the missing element from mass online courses.
Story Accelerator: Bookings Opening Soon
The Plot Accelerator: Plotting Your Story
No matter how much writing you've done as a student or professional, fiction makes unique demands on your literary knowledge and technique. No more crossing your fingers, slogging through 80,000 words or more, and then handing the whole thing over to an editor to tear apart. The Plot Accelerator shows you how to build a strong story foundation from the start.
The Plot Accelerator is a capsule intensive for busy people who don't have time to pick through courses and books on the craft of writing fiction. It's everything you need to know plus an analysis of your own novel—theory plus practice.
The Plot Accelerator is short-term, one-on-one coaching that translates your creative ideas into story and plot. It accelerates your mastery of the fundamentals that drive your plot: story conflict, character motivation, point of view, narrative tense, stakes, character arcs, and more. Get up to speed with compact tutorials, then analyze how the techniques work in your own manuscript with one-on-one feedback—the missing element from so many web courses.
The Plot Accelerator is book doctoring in a bottle. It's the most affordable developmental editing and one-on-one coaching you'll ever get.
Plot Accelerator: $599 — Booking Now

The Draft Accelerator: Getting Your Story onto the Page
Now it's time to put theory into practice. The Draft Accelerator shows you pull together your new insights to write a stronger next draft.
You'll discover the plotting techniques that suit you best, how to construct effective scenes, and how to spot material that isn't deepening or moving the story forward. Arm yourself for your next draft with best practices for professional-strength manuscript wrangling, a personalized checklist of revision priorities for your narrative technique and writing, and resources designed to help you over bumps in the road with characterization, dialogue, dramatic tension, pacing, and other vital story elements.
Draft Accelerator: Bookings Opening Soon

Lisa is undoubtedly some manner of sorceress when it comes to identifying and fixing the dissonance that can so easily creep between the story you thought you wanted to tell and the one that landed on the page.—Luke R. Mitchell
Mentoring & Monthly Coaching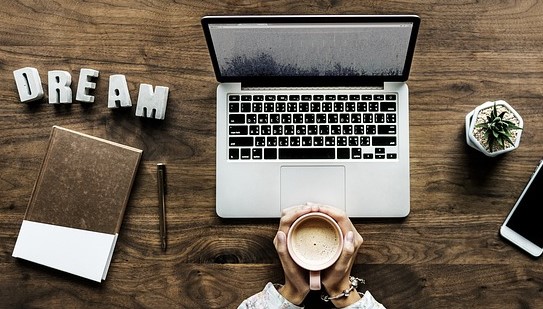 Monthly coaching minimizes story drift as you write while strengthening your narrative and writing technique. Regular deadlines keep you accountable for forward progress.
One touchpoint (up to 20 pages) or two touchpoints (up to 30 pages) per month
Editorial feedback directly on your manuscript
One round of email feedback per touchpoint
Weekly check-ins to keep you accountable
Monthly phone or Skype consultation
Motivational coaching newsletter with the latest best practices for focus and creativity
Monthly Coaching: Starting at $249 per month

The Story Incubator coaching plan
The Story Incubator is a comprehensive program of development for your novel based on thoughtful, incremental coaching and editing. Whether you're just beginning to write or you've already completed your manuscript, the Story Incubator shows you how to nurture your story from the kernel of a creative concept through story development, plotting, and writing to become a flourishing manuscript.

Some book coaching programs are designed to get you to the finish line with a solid first draft; they're editing-based personal coaching. The Story Incubator is coaching-based editing. This plan propels your manuscript past the finish line and all the way through revision and editing.
The Story Incubator is about helping you see your story clearly. Never again will you feel dropped neck-deep into a level of editing your book isn't ready for or pushed into revisions you can't wrap your head around. Take charge of your story's creative development using professional-level best practices for writing and revising. You'll see where you need to focus and learn the techniques you need to master at every point.
Gain clarity into the techniques and creative choices that captivate readers' imaginations. Start with a compelling concept, then shape it into a page-turning story buoyed by writing that carries the story rushing downstream to an inevitable but surprising conclusion.


Bite-Size Coaching Services
True North Check
Which direction should your story lead, this way or that? A True North Check is a 30-minute video or phone consultation covering your premise statement and one-page synopsis. It's a high-level checkup of your story's premise, story conflict, and stakes.
The True North Check is a coaching-style consultation for authors who are still developing their stories. It's not designed to polish the synopsis of a completed manuscript in preparation for querying and submission.
Who It's For: The True North Check is for authors who need to check the strength of their story concept and plot before or after the first draft.
True North Check: $99

Now I can't imagine working with another editor . . . I really felt I was being pushed in the right direction from start to finish.—J.C. Thomas
---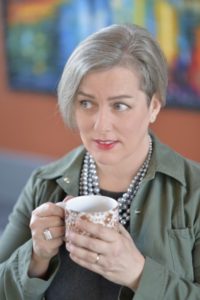 Thanks for reading all the way to the bottom. You rock.
Looking for an editor for your finished manuscript? That editor could be me. If you're ready to accelerate your novel, let's work together.