Bring Clarity to Your Novel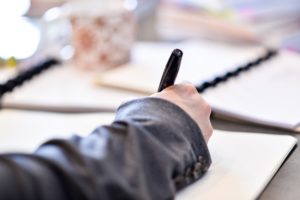 Ready to see your novel with new eyes? Now it's time to make your book as rewarding to read as it was to write. If you'll be pitching your book to an agent, I'll help you tune your manuscript to publishing industry standards and expectations for your genre. If you plan to self-publish, I'll help you figure out who your readers are and how to write a story that connects.
I'm the best fit editorially with authors who have a growth mindset, as interested in honing their storytelling and writing skills as they are developing a particular book. Editing is something I do with you and for you, not to you. If all you're looking for is quick turnaround or a straight mechanical clean-up so that you can check editing off your to-do list, I'm not the right editor for your project.
Once we begin working together, much of my focus will be on helping you master your craft. When something in your book isn't working, I won't just fix it; I'll help you understand how and why to improve it yourself. You'll finish your edit with a better book and a bigger toolbox of storytelling skills.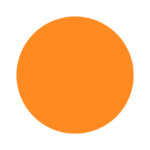 Contact Me: LET'S TALK ABOUT YOUR BOOK
Learn the rules like a pro so you can break them like an artist.
—Pablo Picasso
Manuscript Critique
Is your manuscript ready to send to agents or self-publish? Does the story hold water? Is the point of view optimal for your genre and audience? Does the story structure support the story? Will readers care about and root for your characters? Does the writing use both showing and telling effectively at the right times? A manuscript critique answers these questions and more.
A manuscript critique gives you a deep read of your full manuscript and an editorial report that covers your novel's concept and genre, storytelling, narrative technique, and writing. Expect to receive an average of twenty to thirty pages of feedback and recommendations; this is not a summary-style report. You'll also get a one-hour phone or video call to discuss the critique and your next steps. A manuscript critique does not include editing and comments on the manuscript itself.
Partial manuscript critiques (about twenty consecutive pages) are available for $399, including a comprehensive instructional report and follow-up consultation.
Developmental Editing
I will always remember, Lisa told me I had a 'manuscript-length discussion of theme' . . . all the icing and decoration but no cake! I needed to crack some more eggs. She has a great sense of humour, too!—J.C. Thomas
This is a big-picture story edit focused on developing your story and storytelling technique to their full potential. You get a manuscript edit using tracked changes and comments in Microsoft Word, supported by feedback and recommendations in a comprehensive editorial report (generally 15 pages or more). The edit begins with a look at your story itself, reviewing your story's concept and genre, conflict and character motivation, plot, pacing, character arc, themes, and so on. This type of editing also helps you expand and strengthen your narrative technique, examining your use of point of view, dialogue tags and action beats, characterization, dramatic tension, exposition and description, theme, balancing scene vs. exposition vs. dialogue, transitions, hooks, scene structure, and more.
You'll receive before-and-after support bundles packed with how-to tools and resources as well as follow-up coaching via email, phone, or video.
Substantive Editing, Line Editing, Copyediting
I learned so much during the process, and I am certain I'm a much better writer from having worked with her.—Karen Cimms
These types of editing provide paragraph- and sentence-level editing for your writing via manuscript editing using tracked changes and comments in Microsoft Word. These edits are designed to polish your writing, from strengthening your individual voice and style to clarifying grammar, spelling, and punctuation.
Your edit is supported by a comprehensive editorial report that shows you how to apply these techniques to your writing. You'll receive before-and-after support bundles packed with how-to tools and resources as well as follow-up coaching via email, phone, or video.
Partial substantive edits (about twenty consecutive pages) are available for $399, including a comprehensive instructional report and follow-up consultation.
Editing + Coaching: The Story Incubator
Story Incubator coaching and editing provides comprehensive guidance for your story, from concept and genre to finished manuscript. Whether you're just beginning to write or you've already completed your manuscript, the Story Incubator meets you where you are.
Begin with coaching designed to help identify your story and publishing goals and get your concept and story off the ground. Delve into the narrative techniques that help bring the story to life. Learn how to cradle your story in confident, polished writing that reflects your unique authorial voice. One step at a time, that's how a Story Incubator helps your book grow.
Never again will you feel dropped neck-deep into an expensive edit or buried in a level of revisions your book isn't ready for. Story Incubator coaching and editing helps you develop your manuscript in stages. You'll understand where you need to focus and learn the techniques you need to master at every point.
Learn more about Story Incubator coaching and editing.
LET'S WORK TOGETHER
Rates start at $0.015/word for critiques and $0.03/word for manuscript edits.

Partial critiques and coaching modules begin at $399.
If you're looking for a collaborative writing and editing experience that stretches your skill set and pushes your book to its full potential, let's talk.
Contact me for a consultation and personalized quote for your project. We'll go into more detail about your book, including the development you've put into your manuscript so far and your goals for the book.
Some editors offer free sample edits; I no longer do. An initial assessment represents a flurry of feedback with far more value than an everyday editing excerpt. The $60 sample fee ($125 with Skype consultation) will be applied to your project if you hire me. From your edited sample pages, you'll gain a sense of my feedback style and what a typical edited passage might look like. I'll give you a high-level overview of my impressions, recommend the services I think would best support your book, and give you a quote based on the work your manuscript needs.
Please get in touch early. My calendar typically fills four to six months in advance.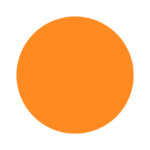 Contact Me: LET'S TALK ABOUT YOUR BOOK
Still unsure?
Learn How to Choose an Editor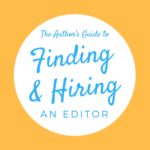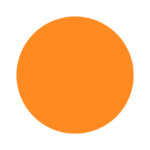 BOOK COACHING: Get one-on-one support
---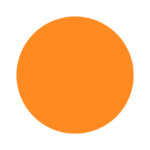 Thanks for reading all the way to the bottom. You rock. How can I help with your book? Here's what I'd like to know about your manuscript. Email me at lisa@lisapoisso.com and let's talk.