Clarity of vision. Clarity of presentation.
It takes both clarity of creative vision and clarity of presentation to create professional-quality commercial fiction. I can help you with both.
I specialize in editing fantasy, sci-fi, and all types of speculative fiction. As a seasoned editor of upmarket fiction, women's fiction, action-adventure, and thrillers, I can offer experienced guidance in these genres as well.
Your story. Your voice. More vision.
We'll start with an initial email consultation—at no obligation to you, including a sample edit—to give you personalized recommendations for the services that will best serve your needs. Once we're working together, much of my focus is on helping you master your craft. When something in your book isn't working, I don't just fix it; I help you understand how and why to improve it yourself.
The support doesn't stop once the words are on the page. My Query Kits give your query and submission the professional polish they need to get in the door with agents and publishers. If you're self-publishing, my Blurb Kits lend your back cover and retail page copy the marketing kick they need to make your book sell.
Please book early. 
My schedule generally books six months in advance.
Manuscript Evaluation
---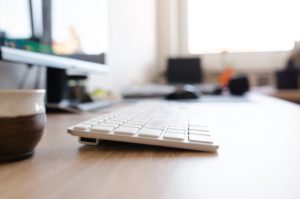 What It Is: Story-level assessment and feedback
What You Get: A 10- to 20-page editorial report outlining the strengths and weaknesses of your novel, including feedback and instruction, examples, additional resources, and more. The report covers all the elements that go into a story, including premise, plot, themes, character motivations, conflict, characterization, setting, genre concerns, point of view, dialogue, and language. A manuscript evaluation includes one hour of follow-up consultation. Like to talk things over by phone or Skype? That's included, too.
Who It's For:  Authors seeking a better sense of what parts of their story need additional revision, what kind of editing their books need, or whether their manuscripts are ready to query or self-publish; authors who would like help mastering narrative techniques such as dialogue, point of view, or scene structure; authors who don't have the budget for a developmental edit.
How Much It Costs: Starting at $800 for 80,000 words
Plot Checkup
---
What It Is: An affordable checkup for your plot, character motivation, and conflict
What You Get: An analysis of your narrative arc, character motivations, and conflict. This is not an edit or evaluation of your manuscript itself. You'll come away with a visual breakdown of your story line, and I'll show you how the story you've outlined works in connection with character motivations and your overall story premise. You'll be able to see if the story you've outlined matches your vision for it, and you'll learn how to make your story marketable to the readers you want to reach. Follow-up includes a full review of up to two revisions.
Who It's For: New authors who aren't sure their stories are ready for an edit; authors who've received negative feedback from beta readers, critique partners, or editors about plot lines, character motivations, or conflict; series and serial authors trying to frame out and unify an entire series.
How Much It Costs: $199 for an analysis of your synopsis or outline (up to two single-spaced pages) plus a full review of up to two revisions; $79 for additional titles in a series—perfect as a narrative arc checkup for a series of novels
First Ten Pages
---
What It Is: An edit of 2,500 words (about 10 pages)
What You Get: A full edit of ten pages (2,500 words), along with an editorial memo outlining the strengths and weaknesses of the writing and storytelling in your sample. If you're preparing to query, this could be the first ten pages of your novel. If you're looking to find the most troublesome areas, I'll pull a sample that exemplifies the concerns I see in your manuscript overall.
Who It's For: New authors who need a clear picture of what's working and what's not working to guide their next steps toward publication; authors looking for opportunities to supercharge their self-revision and potentially lighten (and save money on) future editing.
How Much It Costs: $149 for 2,500 words (about 10 pages); also available in industrial 20- and 50-page strengths—please contact me for pricing
Developmental Editing
---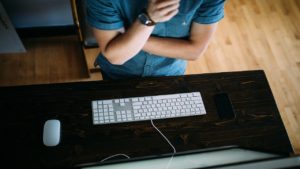 What It Is: Story-level editing
What You Get: A two-round story edit including revision time between rounds. After the first round, you'll get a 10- to 20-page editorial report with extensive notes about your book's strengths and weaknesses, plus explanations and examples of techniques you can use to improve your story. The report covers plot, character motivations, conflict, characterization and settings, genre concerns, point of view, dialogue, themes, and language. You can expect to make significant revisions to your manuscript after this first round of editing. The second round of editing is a hands-on edit that gives you a fully annotated manuscript using Microsoft Word's track changes feature and comments.
During your edit, we'll determine whether you the book you put on the page matches your vision for the story that's inside your head. You'll figure out who'll be reading your book and how to make it marketable to those readers. You may receive other tools such as book maps and character arc worksheets to help you understand and strengthen the structure and dynamics that drive your story.
Your developmental edit includes two hours of consultation to guide you through sticky spots and follow up on your questions. Like to talk things over by phone or Skype? That's included, too. For further development, get an additional editing round or a revision report at deeply discounted rates; we're not finished until you're satisfied that your story is fully on the page.
Who It's For: Seasoned authors who want a comprehensive edit; new authors who aren't yet experienced at assessing the narrative aspect and storytelling techniques of their books; any author who wants to learn more about the craft of storytelling.
How Much It Costs: Starting at $0.02 (2 cents) per word.
Line Editing & Copyediting
---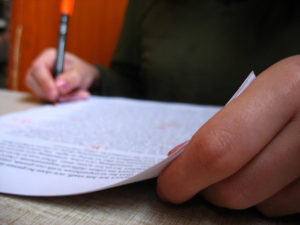 What It Is: Paragraph- and sentence-level editing
What You Get: Extensive edits and feedback designed to polish your writing while strengthening your individual voice and style. I'll help you scrub away wordiness, slay clichés, pump up verbs, tighten dialogue, and otherwise raise the quality of your prose. My line edits transcend and include the tasks of a copyedit (correcting grammar, spelling, and punctuation; applying publishing industry standards of style and usage; checking for internal consistency of facts). A line edit includes one hour of consultation via email to follow up on your questions and concerns, including an optional review by phone or Skype.
Who It's For: Authors seeking to produce a professional-quality manuscript. Because polishing a manuscript before ensuring its story foundations are solid is rarely a good use of your publishing budget, I strongly recommend that unpublished authors and new clients begin with a developmental edit, manuscript evaluation, or manuscript critique.
How Much It Costs: Starting at $0.017 (1.7 cents) per word. Discounts available as part of a full editing package. Substantive editing (story plus line editing combos) are available at higher rates to established clients and seasoned authors.
Book Coaching
---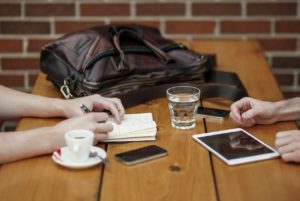 Sometimes you want to touch base with your editor more regularly while you're still in the thick of the creative process. Coaching lets us work together on your work in progress.
Coaching can help you master new writing or storytelling skills and keep your plot on track as you write. Depending on your specific goals, we can consult via email or Skype to work through your needs sample by sample, chapter by chapter, or draft by draft.
Before you write Shore up the foundations of your plot during early development.
While you write Write more efficiently with ongoing course corrections.
After you write Pick apart persistent knots before final editing.
Coaching is based on an hourly rate, available by request. Sound like the kind of support you're looking for? Email me and let's talk about how coaching can help you stay on target and reach your writing goals.
---

Thanks for reading all the way to the bottom. You rock. How can I help with your book? Email me at lisa@lisapoisso.com and let's talk about getting your manuscript ready for publication.