Stop groping into the fog in search of your story
WRITE KNOWING WHAT MAKES STORIES TICK
Learn the rules like a pro so you can break them like an artist.—Pablo Picasso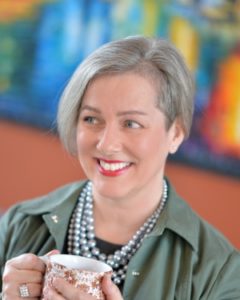 Traditional approaches to editing extrude your words through a lengthy, expensive string of edits before you're even certain your story has a good thing going on. It's a lot of time. It's a lot of money. It's a big commitment.
There's a better way.
Accelerator coaching ensures that there's a strong, compelling premise and story at the heart of your manuscript. Run a Plot Accelerator before you write to eliminate stumbling through rough drafts in search of the story. Or turn to Accelerator coaching after your initial drafts and revisions, to ensure your story and scenes are ready for professional editing. You'll write smarter manuscripts from the start.
This is where theory and practice come together. Let's accelerate your novel.
The Plot Accelerator
I love how you've distilled all these approaches … into a practical guide. Your material takes it from theory to practice. Brilliant!—Scott Jarol
Ever get the feeling that something in your story just isn't working?
No more crossing your fingers, slogging through 80,000-plus words, and handing over your manuscript to an editor to "fix." The Plot Accelerator gives you insight into the principles underlying your instinctual story choices.
The Plot Accelerator is eight revelatory weeks of coaching that translates your creative ideas into story and plot. It's not a course; you'll spend more time analyzing, discussing, and developing your story with me than you will getting up to speed on theory and technique. Start with compact written tutorials—no time-consuming video course sessions to plow through—and then we'll apply these principles to your story.
Now you can see what your reader feedback was really getting at. Now you can make sense of your editor's recommendations.
Now you can make informed creative choices.
I love using the Plot Accelerator prior to drafting a book. Based on my experience, it results in faster, cleaner drafting and reduced need for major revisions and edits. Reader reviews of my first Plot Accelerator-planned book are a full star level higher than its predecessor, making it a valuable part of my process.—K.A. Wiggins
Find out how to stop writing for yourself and start writing for the readers you want to buy your book.
Choose the point of view that supports the story, not the one that "feels right" or that you just like best.
Find out why narrative tense works precisely opposite of the way you probably assumed.
Discover how character motivation and conflict drive every aspect of your story.
Learn how stories are about characters happening to the plot, not a plot happening to the characters.
Develop a character arc that reveals the story beneath the plot—or find out why your story doesn't need a character arc of change and what to do instead.
The Plot Accelerator has been described as a developmental edit in a bottle. Accelerator coaching takes about eight weeks.
After completing the Plot Accelerator course with Lisa … here's to words that grow organically! Stories shouldn't be forced. Motivation drives the characters. Characters drive the action! Action and reaction IS the story.—J. C. Thomas
I highly recommend the Plot Accelerator to authors as one of the best investments you can make in your writing career.—Vikki Walton


The Scene Accelerator
Getting your story from outline to scenes is another one of those processes that can seem inscrutable until you learn the technique to the madness. The Scene Accelerator takes the mystery out of building effective scenes that move the plot forward and deepen characterization and setting.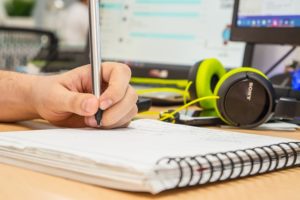 In How Scenes Work, you'll learn the anatomy of an effective scene and sequel scene, how to use them together, how to build strong scene goals, and how to avoid the number one mistake new authors make when outlining their scenes.
In Scene Construction Materials, you'll learn about the five types of writing (called narrative modes) you'll use to build scenes, find out how to decide when to use scene and when to use summary—the infamous showing versus telling—and discover how to assemble the very smallest units of narrative form to create scenes.
In Scenecraft, you'll learn the 3 W's, the screenwriting technique of going in late and getting out early, and how to find your book's sweet spots for scene and chapter length.


Monthly Coaching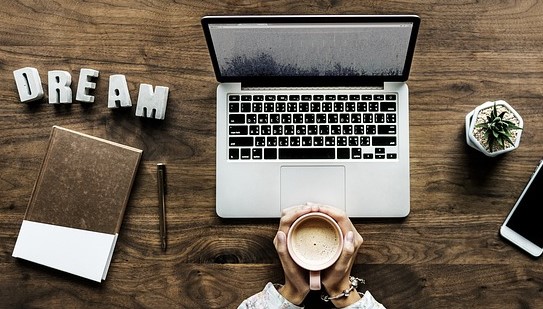 Writing fiction is harder than it looks. Monthly story coaching helps you stay on track. We focus on your story and your writing, from untangling story knots to smoothing out point of view and narrative distance.
One-on-one story coaching is for you if:
You're the kind of person who YouTubes a home repair before trying it yourself.
You learn best in smaller bites, a little at a time.
You're having trouble with a particular element of your story; perhaps the point of view seems off, or you can't decide whether the story sounds better in present tense, or your scenes don't seem to do much beyond talk, talk, talk.
You like to know how things work—including stories.
You want to see examples from your own writing of what's working and what's not.
You'd prefer to shore up any blind spots or weaknesses in your fiction technique before filling an entire manuscript with them.



Lisa is undoubtedly some manner of sorceress when it comes to identifying and fixing the dissonance that can so easily creep between the story you thought you wanted to tell and the one that landed on the page.—Luke R. Mitchell
Story Incubator coaching
The Story Incubator is a comprehensive program of development for your novel based on thoughtful, incremental coaching and editing. Whether you're just beginning to write or you've already completed your manuscript, the Story Incubator shows you how to nurture your story from the kernel of a creative concept through story development, plotting, and writing to a flourishing manuscript.

Story Incubator coaching is for you if:
This is the first novel you've written.
You like following best practices and proven, classic techniques.
You want coaching and editing.
You want editing your book to teach you more about writing novels.


Now I can't imagine working with another editor . . . I really felt I was being pushed in the right direction from start to finish.—J.C. Thomas
---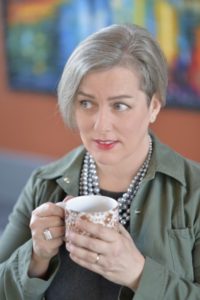 Thanks for reading all the way to the bottom. You rock.
Looking for an editor to accelerate your journey from new writer to emerging author? That editor could be me. Or maybe you want a story coach to steer you through story development and writing; I can help you with that, too.
If you're ready to accelerate your novel, let's work together.
---
Story coach, book coach, book editor, mentor, book editor, developmental editor, line editor, copyeditor