Specializing in Story
I find that most people know what a story is until they sit down to write one.—Flannery O'Connor
I work with new and emerging authors of book-length fiction. My specialties include
story development coaching
, 
developmental editing
(story editing),
manuscript critiques
, and
line editing
. I also show authors how to get their ideas on the page with coaching on the
storytelling and narrative techniques
of fiction. I don't offer stand-alone copyediting or proofreading.
My specialty is story, from the thick, deeply internal stories of literary fiction to the explosive narratives of genres such as action-adventure. I'm interested in characters overcoming significant problems and making remarkable journeys of change. I also enthusiastically work with plot-driven situational novels in action genres. I do not work with slice-of-life, stream of consciousness, or experimental fiction, nor do I work with books resting on frameworks other than plot and story.
Manuscript Edits
I will always remember, Lisa told me I had a 'manuscript-length discussion of theme' . . . all the icing and decoration but no cake! I needed to crack some more eggs. She has a great sense of humour, too!—J.C. Thomas
During manuscript editing, feedback is made directly on your manuscript via annotations using Track Changes and comments in Microsoft Word. A comprehensive editorial report (usually twenty pages or more) not only recommends ways to strengthen your book but shows you how to do it. Finish with a one-on-one follow-up consultation via email, phone, or Skype.
The first level of manuscript editing helps you expand and strengthen your storytelling and narrative technique. This edit covers effective use of point of view, dialogue tags and action beats, characterization, dramatic tension, exposition and description, theme, balancing scene vs. exposition vs. dialogue, transitions, hooks, scene structure, and more. This edit may also begin to address the flow and quality of the writing and help you hone your writing style and authorial voice.
I learned so much during the process, and I am certain I'm a much better writer from having worked with her.—Karen Cimms
The next level of manuscript editing zooms in on the writing. This paragraph- and sentence-level editing most closely compares to a combination of line editing and copyediting. It's designed to polish your writing, strengthening your individual voice and style while clarifying grammar, spelling, punctuation, and usage.


Who It's For: Manuscript editing is suitable for fully revised manuscripts that have been through multiple drafts and are ready for professional attention. For help with early drafts, please consider partial editing or coaching.
Partial Edits
A partial edit is an edit of a single section of your novel, from twenty pages to the first full quarter of your novel up to the first turning point.
A partial is like a short course in fiction writing technique, giving you hands-on feedback at a manageable scale. It's an intense burst of feedback, with far more value than a prorated edit on a similar number of words from a full edit; a first quarter edit, for example, provides much more value than one-fourth of a full edit. You'll get direct feedback on how you're using point of view, narrative tense, dialogue content and mechanics, character arcs, character motivation and conflict, characterization, dramatic tension, pacing, and writing style.
Use a partial edit as a springboard to DIY revision on the rest of your manuscript. Partials are a great way to identify and correct issues with elements such as point or view or dialogue mechanics that can be hell on wheels to revise once you've bricked them into an entire manuscript. Finish with a one-on-one follow-up phone or video consultation.
Who It's For: A partial edit is a smart choice for authors seeking to polish their first pages for query and submission; authors who need a clear picture of what's working and what's not working in their writing; and new-to-fiction writers seeking to solidify their narrative technique.


The Plot Accelerator
I love how you've distilled all these approaches … into a practical guide. Your material takes it from theory to practice. Brilliant!—Scott Jarol
Ever get the feeling that something in your story isn't working right?
No more crossing your fingers, slogging through 80,000-plus words, and handing over an inscrutable manuscript to an editor to fix. The Plot Accelerator gives you insight into the principles underlying your instinctual story choices.
Now you can make informed creative choices.
Now you can see what your reader feedback was really getting at.
Now you can make sense of your editor's recommendations.
After completing the Plot Accelerator course with Lisa … here's to words that grow organically! Stories shouldn't be forced. Motivation drives the characters. Characters drive the action! Action and reaction IS the story.—J. C. Thomas
The Plot Accelerator is short-term, one-on-one coaching that translates your creative ideas into story and plot. Get up to speed with compact written tutorials—no time-consuming video sessions to plow through—and then analyze how the techniques work in your own manuscript. One-on-one feedback at every step shows you how story principles are working for you and your story.
Find out how to stop writing for yourself and start writing for the readers you want to buy your book.
Choose the point of view that supports the story, not the one that "feels right" or that you just like best.
Find out why narrative tense works precisely opposite of the way you probably assumed.
Discover how character motivation and conflict drive every aspect of your story.
Learn how stories are about characters happening to the plot, not a plot happening to the characters.
Develop a character arc that reveals the story beneath the plot—or find out why your story doesn't need a character arc of change and what to do instead.
The Plot Accelerator is the essential story development hack for busy people who don't have time to pick through courses and books on the craft of writing fiction. It's everything you need to know plus a one-on-one analysis of your own novel—theory plus practice. Accelerator coaching takes about eight weeks.
I highly recommend the Plot Accelerator to authors as one of the best investments you can make in your writing career.—Vikki Walton


Triage Audit
Do you take your writing one thing at a time? How about three? In a triage audit, I'll look through your manuscript to identify the top three ways to strengthen your book.
You'll get a report explaining each issue, plus recommendations for strengthening your manuscript, suggestions for alternative approaches, and resources for more reading.
Who It's For: A triage audit is for authors seeking to target and improve the three largest issues in their storytelling and writing techniques. Triage audits are $99.


Need More Help? Try Book Coaching
Is your story stuck? Does point of view or narrative tense have you tangled up in knots? Do you wish you had someone to show you exactly what you need to know to ramp up your fiction writing technique?
Book coaching provides one-on-one support from story development through editing—all at your own pace. Get your manuscript off the ground with coaching designed to accelerate your ideas onto the page. You'll learn the storytelling and writing techniques to fully express your creative intentions while completing your novel in the process.
Find out if book coaching is right for you.
---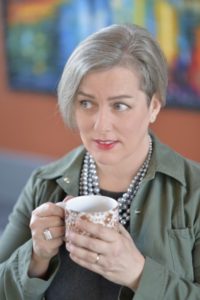 Thanks for reading all the way to the bottom. You rock.
Looking for an editor to accelerate your journey from new writer to emerging author? That editor could be me. Or maybe you want a book coach to steer you through story development and writing; I can help you with that, too.
If you're ready to accelerate your novel, let's work together.