Learn to craft a great read
Book editing & writer coaching from Lisa Poisso
Go to Plot Accelerator
Plot Accelerator
Don't drain your budget on a story that's not ready for prime time. The Plot Accelerator is a mini-developmental edit—an X-ray of the bones of your novel.
Go to Story Incubator
Story Incubator
Monthly or weekly coaching gives you the accountability and support you need to complete your book on time and prevent story drift as you write.
Go to Book Editing
Book Editing
Give your manuscript the professional polish it deserves. Prepare your book for publication with developmental, substantive, or line editing.
Go to Affordable Critiques
Affordable Critiques
A mini edit, series checkup, or manuscript evaluation are affordable ways to make sure your story's on track without the expense of a full edit.
Envision Your Ideas With Clarity
Your story. Your voice.
More vision.
Authors of commercial fiction, you've come to the right place for support. If you plan to self-publish, I'll help you figure out who your readers are and how to make your story connect with them. If you'll be pitching to an agent, I'll help you tune your manuscript to publishing industry standards and expectations for your genre.

Whether you're an emerging writer still assembling your toolkit of storytelling techniques or a seasoned author seeking to solidify your voice, my services are designed to lend clarity to your creative vision.
"(Lisa's) the real deal. Simply awesome. In the last six months, I have learned so much. And more than that, the voice inside my head has changed her tune. Now I hear, 'You're going to do this.'"—Emile Horne

"You need a great and wonderful editor to enhance and embolden the story; I found that with Lisa."—Troy Christensen

"She totally understood that this novel is my baby, my first baby, and when we disagreed, which we did a couple of times, we worked together to find a good solution that we were both happy with. We worked together to make my book better."—Sara Stark
Do you need help developing your story?

A seasoned editor to polish your writing?

A coach to help you sort out your ideas and see the big picture?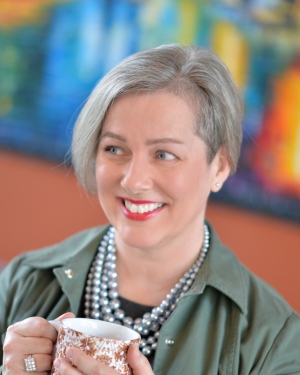 My work is designed to help you unlock the writing and storytelling techniques you'll need to make your novel a compelling read. It's your writing, but fresher. Your book, but better.
Clarity: Tools & Skills for Authors
See your writing more clearly.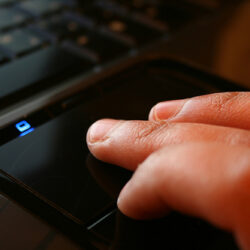 Working your way through revisions? Please see my updated Track Changes Guide. Your edited manuscript is back! It's time to incorporate the edits. Track Changes can seem intimidating to work with the first time, but once you get comfortable with it, you'll wonder how you ever managed notes, edits, and revisions without it. Here are Read more about How to use MS Word Track Changes with your edited manuscript[…]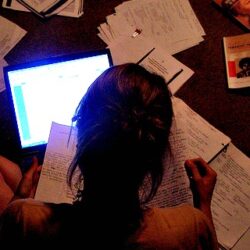 The End. Most authors heave a sigh of relief when they type those two words. Sure, they'll need to read through everything again, and they'd like to give their manuscript to a few friends to read. But the editor is going to be doing the heavy lifting from here on out, right? The gritty truth is Read more about How to prepare for and revise after your edit[…]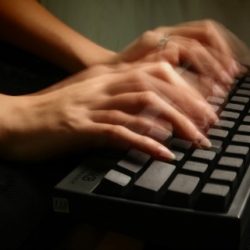 Choosing an editor for your manuscript shouldn't leave you feeling as if you were clinging to a plank over a sea of unknown terrors. Even first-time authors with no connections can build a respectable short list of editorial contenders by examining basics like budget and background. From there, you're just a few steps away from Read more about How to hire an editor for your novel[…]
Previous
Next
Let's Work Together
Please get in touch early. My schedule fills quickly.