Fiction Editing & Coaching
Specializing in emerging & self-published authors
Go to Developmental editing
Developmental editing
Plot, character motivation, conflict, dramatic tension, point of view, dialogue, description, pacing—this two-round edit ensures your story is solid.
Go to Affordable Critiques
Affordable Critiques
A plot checkup, new author review, or manuscript evaluation are affordable ways to check the big-picture parts of your story before a full edit.
Go to Writer Coaching
Writer Coaching
Coaching can help you master new writing or storytelling skills and keep your plot on track as you write, chapter by chapter or draft by draft.
Go to Line Editing & Copyediting
Line Editing & Copyediting
Where copyediting makes your writing correct, line editing makes it shine. Give your manuscript the professional polish it truly deserves.
Experienced guidance,
professional results
Take your manuscript up a level.
Your story, your words, your voice.
Whether you're a seasoned author seeking to solidify your voice or an emerging writer still assembling your toolkit of storycrafting techniques, my edits are designed to meet your individual editing and publishing goals.

If you'll be pitching to an agent, I'll help you tune your manuscript to publishing industry standards and today's demands for your genre. If you'll be self-publishing, I'll help you figure out who your readers are and how to make your book connect with them.

My editing packages are designed to unlock the writing and storytelling techniques you'll need to make your book a compelling read for readers and agents. It's your writing, but fresher. Your book, but better.
Upmarket and commercial fiction; women's fiction, historical fiction; middle grade, young adult, and new adult fiction

Fantasy, soft sci-fi, horror, steampunk, utopian/dystopian, alternate history, apocalyptic/post-apocalyptic, supernatural, paranormal

Tabletop and video game content and editorial, gaming rule books and guides, supplements, related fiction

Spirituality, inspirational self-help, history, and travel nonfiction; daily web publications
Satisfied Clients
Read my testimonials to hear from more satisfied authors and editors.
Clarity: Tools & Skills for Authors
See your writing more clearly.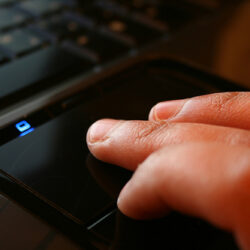 Working your way through revisions? Please see my updated Track Changes Guide. Your edited manuscript is back! It's time to incorporate the edits. Track Changes can seem intimidating to work with the first time, but once you get comfortable with it, you'll wonder how you ever managed notes, edits, and revisions without it. Here are Read more about How to use MS Word Track Changes with your edited manuscript[…]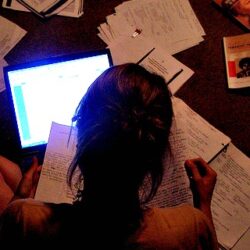 The End. Most authors heave a sigh of relief when they type those two words. Sure, they'll need to read through everything again, and they'd like to give their manuscript to a few friends to read. But the editor is going to be doing the heavy lifting from here on out, right? The gritty truth is Read more about How to prepare for and revise after your edit[…]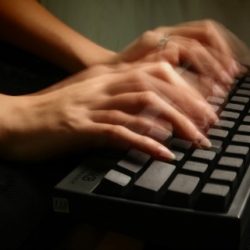 Choosing an editor for your manuscript shouldn't leave you feeling as if you were clinging to a plank over a sea of unknown terrors. Even first-time authors with no connections can build a respectable short list of editorial contenders by examining basics like budget and background. From there, you're just a few steps away from Read more about Find the right editor for your book[…]
Previous
Next