Your manuscript deserves clarity.
Let's shine a light on your prose.
Content editing
Plot, character motivation, conflict, dramatic tension, point of view, dialogue, pacing—craft a compelling read at every level.
Manuscript evaluation
A manuscript evaluation is a cost-effective way to examine the big-picture elements of your story.
Copyediting
Copyediting corrects errors in your manuscript's grammar, spelling, punctuation, and usage. Give your book the professional polish it deserves.
Line editing
While copyediting makes your writing correct, line editing makes it shine. Polish your novel with language that feels lit from within.
Fiction Specialist
Your book. But better.
Your words, your style, your voice.
A good edit is like private coaching for your writing. When you finish revisions on a line edit from me, you should feel like a stronger, better equipped writer. You should understand not only what parts of your writing missed the target but why—and how to get them flying straight again.

If all you want is someone to sweep through your book and clean up the rough edges, I can do that too. Your book, your project, your call.

The things that sets my line editing apart from other editors' work is my enthusiasm and commitment to helping you step up your game. It's your writing, but fresher. Your book, but better.
Literary & Commercial Fiction

Literary, commercial, and historical fiction; middle grade, young adult, and new adult fiction

Speculative fiction

Fantasy, soft sci-fi, horror, steampunk, utopian/dystopian, alternate history, apocalyptic/post-apocalyptic, supernatural, paranormal

RPGs and Gaming

Tabletop and video game content and editorial, gaming rule books and guides, supplements, related fiction

Nonfiction

Spirituality, inspirational self-help, history, and travel nonfiction; daily web publications
Satisfied Clients
Read my testimonials to hear from more satisfied authors and editors.
Clarity: Tools & Skills for Authors
See your writing more clearly.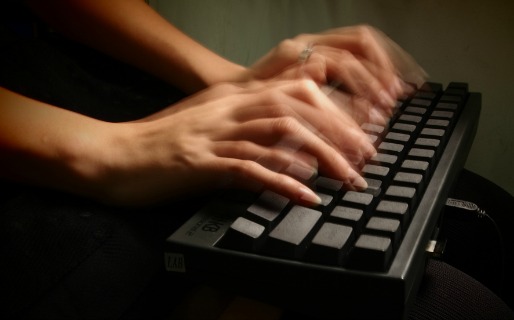 Choosing an editor for your manuscript shouldn't leave you feeling as if you were clinging to a plank over a sea of unknown terrors. Even first-time authors with no connections can build a respectable short list of editorial contenders by examining basics like budget and background. From there, you're just a few steps away from[…]
Previous
Next
Schedule Your Edit
Please get in touch early; like many editors, my schedule generally fills up several months in advance.