Clarity for Your Novel
Editing for emerging & self-published authors.
Go to Line Editing & Copyediting
Line Editing & Copyediting
Where copyediting makes your writing correct, line editing makes it shine. Give your manuscript the professional polish it truly deserves.
Go to Developmental editing
Developmental editing
Plot, character motivation, conflict, dramatic tension, point of view, dialogue, description, pacing—this two-round edit ensures your story is solid.
Go to Affordable Critiques
Affordable Critiques
A plot checkup, new author review, or manuscript evaluation are affordable ways to check the big-picture parts of your story before a full edit.
Go to One-on-One Coaching
One-on-One Coaching
Coaching can help you master new writing or storytelling skills and keep your plot on track as you write, chapter by chapter or draft by draft.
Fiction editing & coaching
Bringing clarity and focus to your creative voice.
Your story, your words, your voice.
Whether you're a seasoned author seeking to solidify your voice or an emerging writer still assembling your toolkit of storycrafting techniques, my edits are designed to lend clarity to your creative vision.

If you'll be pitching to an agent, I'll help you tune your manuscript to publishing industry standards and today's expectations for your genre. If you'll be self-publishing, I'll help you figure out who your readers are and how to make your book connect with them.

My editing packages are designed to unlock the writing and storytelling techniques you'll need to make your book a compelling read. It's your writing, but fresher. Your book, but better.
Shine a light into every corner of your novel. Dynamic book maps and plotting worksheets help you see straight through to the conflicts and motivations that drive your story. Learn how to revise and develop your novel using skills and techniques you'll call on again and again.

Illuminate your manuscript with edits that help you polish your writing and strengthen your individual voice and style. Clear, empowering feedback inspires you to take your manuscript up a level.
Go to What to tell a prospective editor about your book
What to tell a prospective editor about your book
Who are you as an author, and what's your book all about? Give a prospective editor the kind of details about your book and publishing goals that will help them decide if they're a good fit for your manuscript.
Go to How far ahead to schedule your edit
How far ahead to schedule your edit
Established editors have built up a demanding roster of clients and referrals and are likely to be booked at least several months in advance. Plan ahead to make sure you connect with the editor you've been itching to work with.
Go to The Author's Guide to finding & hiring an editor
The Author's Guide to finding & hiring an editor
What sort of editing do you need? How do you find the right editor for your manuscript and your budget? Here's everything you need to know about how to find and hire a qualified professional editor for your novel.
Satisfied Clients
Read my testimonials to hear from more satisfied authors and editors.
Clarity: Tools & Skills for Authors
See your writing more clearly.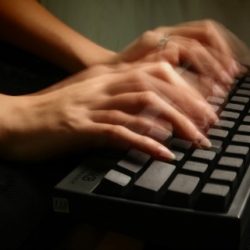 Choosing an editor for your manuscript shouldn't leave you feeling as if you were clinging to a plank over a sea of unknown terrors. Even first-time authors with no connections can build a respectable short list of editorial contenders by examining basics like budget and background. From there, you're just a few steps away from Read more about How to hire an editor for your novel[…]
Previous
Next
Schedule Your Edit Now
Please book early; my schedule generally fills three to six months in advance.